It's no accident that 'Fun' and 'Florida' start with the same letter. And no coincidence that 'Ocean Florida' know where to find the Sunshine State's best accessible thrills. From accessible sailing in the beautiful Biscayne Bay, to wheelchair-friendly zip lining above alligators at Gatorland – we know an attraction at every corner of Florida.

And for those that like their thrills to come with a little more chill, rest assured we have somewhere for you too. Picture drinking in the sunshine on a wheelchair-accessible beach, basking in the beauty of a Disney stage show with assisted listening systems, or letting a child with autism run free in the safety and security of a low sensory attraction. Better yet, get in touch with us for a full itinerary, because whatever your interest, we can make it happen - every time.

Accessible Orlando Theme Parks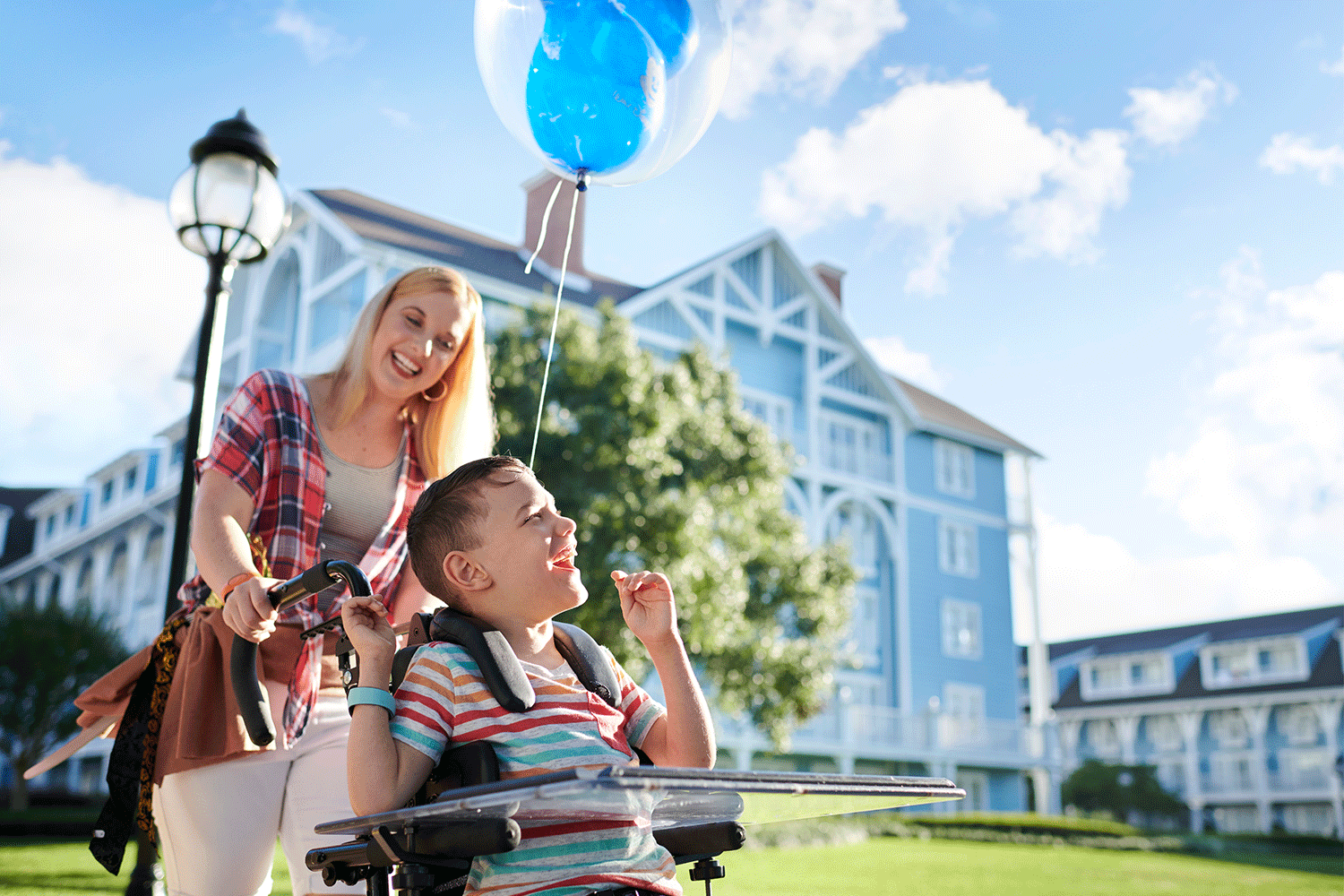 We are delighted to say that all major Orlando theme parks are accessible.
The primary accessibility service at
Walt Disney World
is their DAS (Disability Access Service) programme, which is set up for guests to bypass extended wait times in conventional attraction queues. Instead, guests can request a return time to rides or shows and groups up to 6 people are covered under this service. You can pre-register from 30 - 2 days before arrival by emailing disability.services@disneyparks.com or call 001 407 560 2547. Alternatively, you can register for the DAS upon arrival, by visiting Guest Services in any of the theme parks.
Universal Orlando Resort
has recently revised its Attraction Assistance Pass requirements. Guests with disabilities that prevent them from waiting in conventional queues now need to secure an IBCCES Individual Accessibility Card (IAC) before their park visit. To get an IAC, they must register at www.accessibilitycard.org and upload the necessary documentation. Once requirements are met, a Universal Orlando Team Member will contact the cardholder to discuss attraction queue accommodations. The IAC card is valid for one year, with unlimited updates and renewals.
Following Disney's DAS, a similar Ride Accessibility Program exists at
SeaWorld Orlando
. For additional information email Guest Correspondence at SEAguestcorrespondence@SeaWorld.com or call 011 407 545 5550.
Over at
Legoland Florida
, shops, restaurants, show venues and most rides and attractions are mobility-friendly. Legoland also offers a Hero Pass if you have difficulty waiting in queues. This pass will allow you to board rides immediately through the exit along with one helper.
Both the
Peppa Pig Theme Park
in Florida and Sesame Street Land at SeaWorld Orlando are Certified Autism Centres - an accreditation that recognises comprehensive efforts to tailor the experience to individuals with sensory processing issues.
Meanwhile,
Gatorland's
flat terrain, wide paths, and gentle ramps provide access for all. People with disabilities won't lose out on the fun, as the Gator Gauntlet Zipline is accessible to everyone. Soar 350 feet above alligator-infested waters in the safety of a supporting body harness. Staff make necessary adaptations, such as bringing alligators to people in wheelchairs for close-range interactions.
Orlando's theme parks also offer a broad range of general accessibility services - including rental wheelchairs, assistive listening systems, sign language interpretation, handheld captioning, braille scripts and accessibility guidebooks. These guidebooks feature maps of where to find accessible attractions, detailed breakdowns of whether a ride is suitable for your disability, where you can find staff for support, and much more!
If you would like further advice on Orlando attractions, you can view all our accessibility travel guides here.
---
Accessible Attractions Beyond Orlando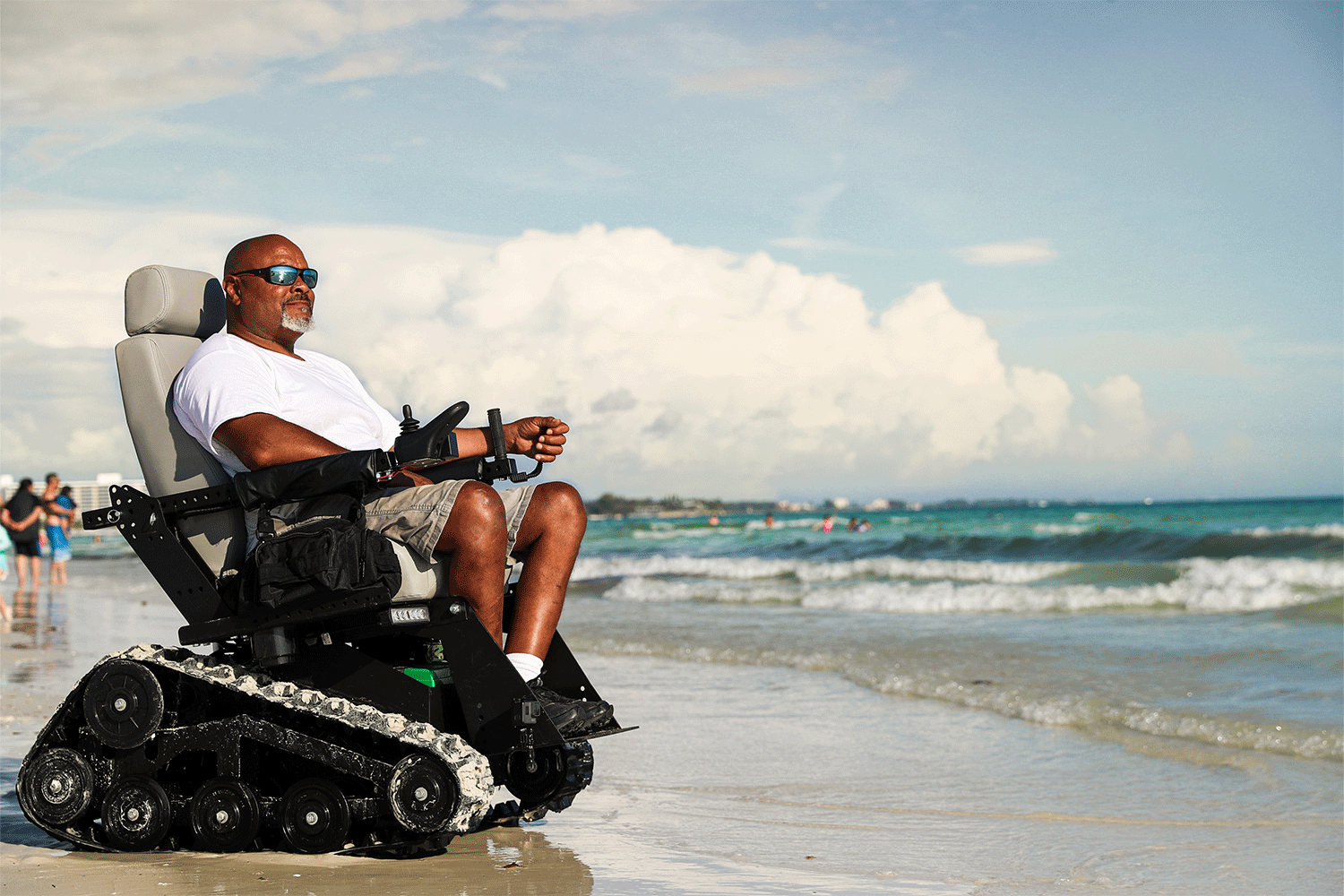 The Sunshine State is where all travel ideas blossom, so here's a list of our favourite accessible attractions beyond Orlando…

Miami Beach
– Miami Beach is a melting pot of Latin rhythms, Cuban Cuisine and Spanish eccentricity. This diversity is what makes Miami a favourite for many, and those with disabilities are invited to the party too. You will find a fully adaptive and accessible beach that even has a dedicated playground for its disabled visitors and residents. There are free rentals of manual and motorised wheelchairs at several locations along the beach, available on a first-come, first-served basis. The manual ones can enter the water up to six inches deep, however, the electric ones cannot. Mobi-mats are also placed on the sand to provide an easy, continuous route down to the sea.
Shake a Leg Miami
– This sailing club promises friendship, confidence and community for those with disabilities. They were founded 28 years ago with accessibility as its core mission, utilising 'the marine environment to improve the health, education, and independence of children and adults with physical, developmental and economic challenges.' Plus, families with a member who has a disability can enjoy a free sailing adventure on Biscayne Bay.
Sign up here
.
Water sports in New Smyrna Beach
- Ocean of Hope offers adaptive access to water sports, including customised surfboards and kayaks that empower those with disabilities to demonstrate that "anything is possible." Located in Volusia County, Florida, New Smyrna Beach is renowned worldwide by publications such as National Geographic for being one of the best surfing destinations, ensuring you sacrifice no thrills for your accessible water sports.