A great cruise has everything you love about holidays - entertainment, relaxation and destinations. Yet more of them, always within reach. Now never more so than our accessible cruise packages. From staterooms equipped with ramped bathroom thresholds to assisted listening devices or performance shows with sign language, we can help you plan a personalised stay for your disability needs. We have also partnered with Autism on the Seas to go the extra mile when it comes to customer service – learn more below.

What to Expect
Accessible Rooms
All international cruise lines offer accessible rooms on board their ship. Yet only a small portion of the overall inventory is accessible, so we always recommend booking early.
The specifications of an 'accessible room' vary per cruise line and ship, but there are common features that you can find everywhere. Accessible cabins feature wider doorways, ample floor space, wet-room style bathrooms with grab rails, and ramped access to balconies for balcony cabins.
Please note that not all cruise lines allow mobility scooters in standard cabins, and as such, you may have to take a manual wheelchair with you or book a more spacious room category. It's also worth knowing that mobility equipment is generally required to be stored in your stateroom, in order to keep items out of public areas for safety reasons. Yet rest assured, we can advise you on the best room options for each cruise ship and per your needs.
---
Accessible Attractions
International cruise lines continue to redefine excellence for accessible attractions. Across all cruise lines that we offer, you can trust in ramped access to entertainment venues, ensuring all guests can enjoy relaxation and nightlife. In fact, most theatres offer a dedicated area for wheelchairs and mobility scooters, beside seats offering unbeatable views of unforgettable performances.
Lifts at the pool make it easier than ever to enjoy sunbathing on deck, while those with audio disabilities can enjoy all the entertainment thanks to Assistive Listening Systems and sign language interpreters. Some cruises are also autism-friendly, including features such as priority check-in and departure, special menu options, sensory-friendly films and toys for families - just to name a few accessible cruise amenities.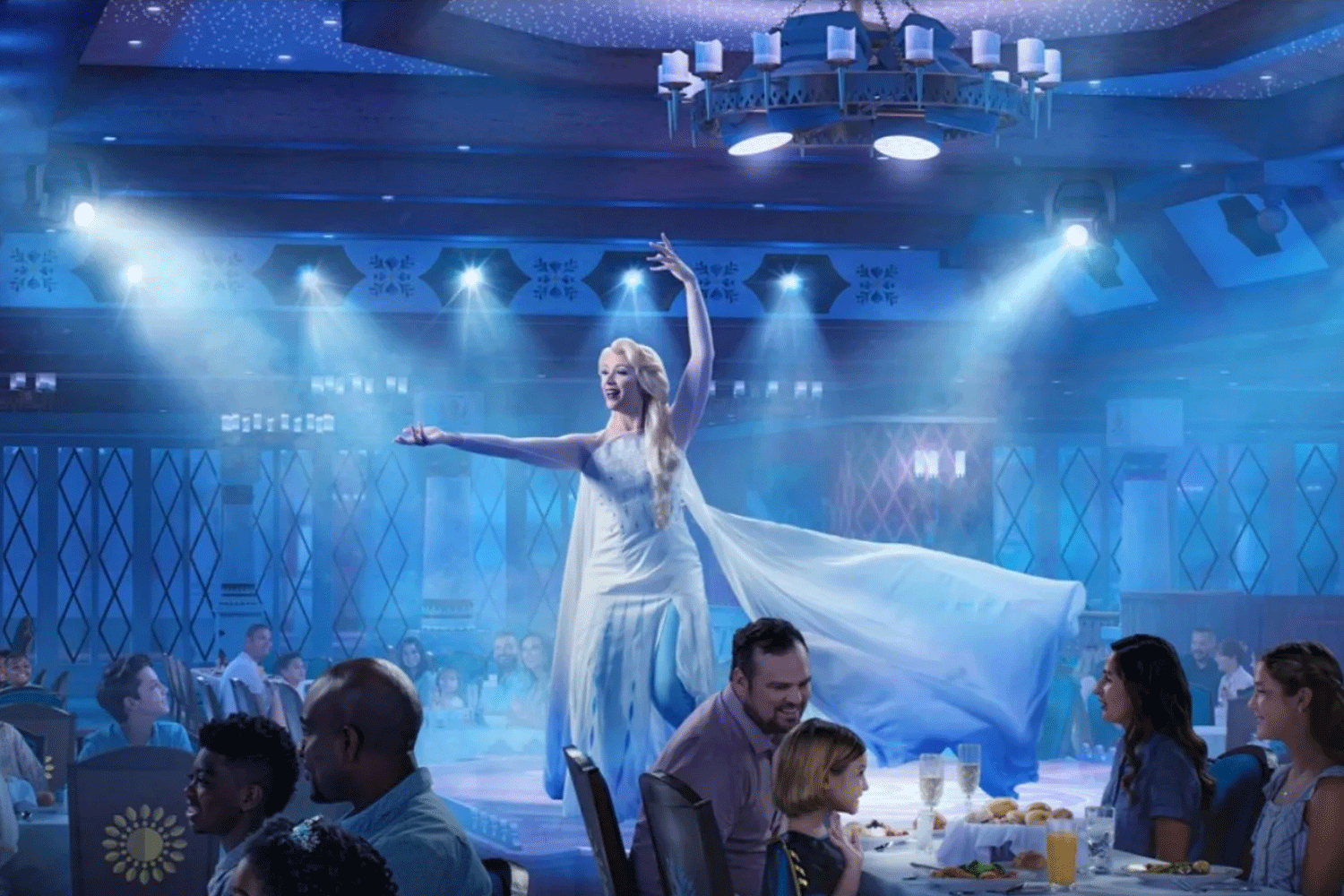 ---
Accessible Excursions
Cruise lines offer shore excursions in every port, either included in the cruise fare or for an extra fee. And we're pleased to say, for the most part, cruise lines offer accessible excursions too. Be sure to book these accessible shore excursions in advance to guarantee availability for transportation assistance if required. We recommend booking your shore excursions as soon as the booking platform opens. Accessible shore excursions can be booked directly with the cruise line via the app or with the help of our Travel Specialists.
---
Accessible Transportation
If requested by guests in advance, each cruise line can arrange for accessible transportation between the airport and the pier. Furthermore, they offer boarding and departure assistance to guests in wheelchairs or with mobility disabilities. You would need to request service at least 30 days prior to your cruise departure.
Wheelchair assistance for boarding is available from the terminal check-in to the ship. Though whilst many ports provide easy access for wheelchairs and scooters, guests using mobility assistance devices may not be able to get on or off the ship easily. Conditions that could affect the ship's access include the steepness of the gangway, tendering, weather, tidal and sea conditions, as well as shore-side facilities. Please note that we and each cruise line will make every effort to assist you, but for safety reasons, staff are not permitted to lift guests. However, assistance with transporting manual wheelchairs, walkers, canes, and so forth will be provided.
---
Learn More About Your Preferred Cruise Line
If you would like to read more about the accessible features of each cruise line or ship, just click the links below...
Carnival Cruises
Royal Caribbean
Disney Cruise Line
Norwegian Cruises
P&O Cruises
MSC Cruises
Princess Cruises
Celebrity Cruises
Virgin Voyages
Silversea Cruises