Day 11 – All Aboard the I-RIDE Trolley to Adventures at ICON Park
Today we took a mini-break from the thrills of Florida's mega theme parks to enjoy the laidback entertainment of ICON Park. Located on International Drive, this place is like the younger sibling of Orlando's famous attractions, sitting right beside Disney, Universal and co. yet only first opened in 2015. There is one way however that ICON Park towers above them, with stunning views of the city from a giant Ferris Wheel that I was very excited to see!

First, we got picked up by the I-RIDE trolley from just outside of our hotel. For the brits reading this back home, the trolley was less like the ones at Tesco and more like a colourful bus. Running to and from attractions along International Drive, it was both a cost-saving and hassle-free way to cruise around and take in the sights.

We arrived at the park a little too eager and early for The Wheel which opened at noon - but right on time to enjoy the Sky Bar. And soon enough, we sat in a capsule all to ourselves with our drinks allowed on board toasting to stunning views from 400 feet high! The 20 minutes flew by with our music from the capsule's Bluetooth speakers adding to the party vibe.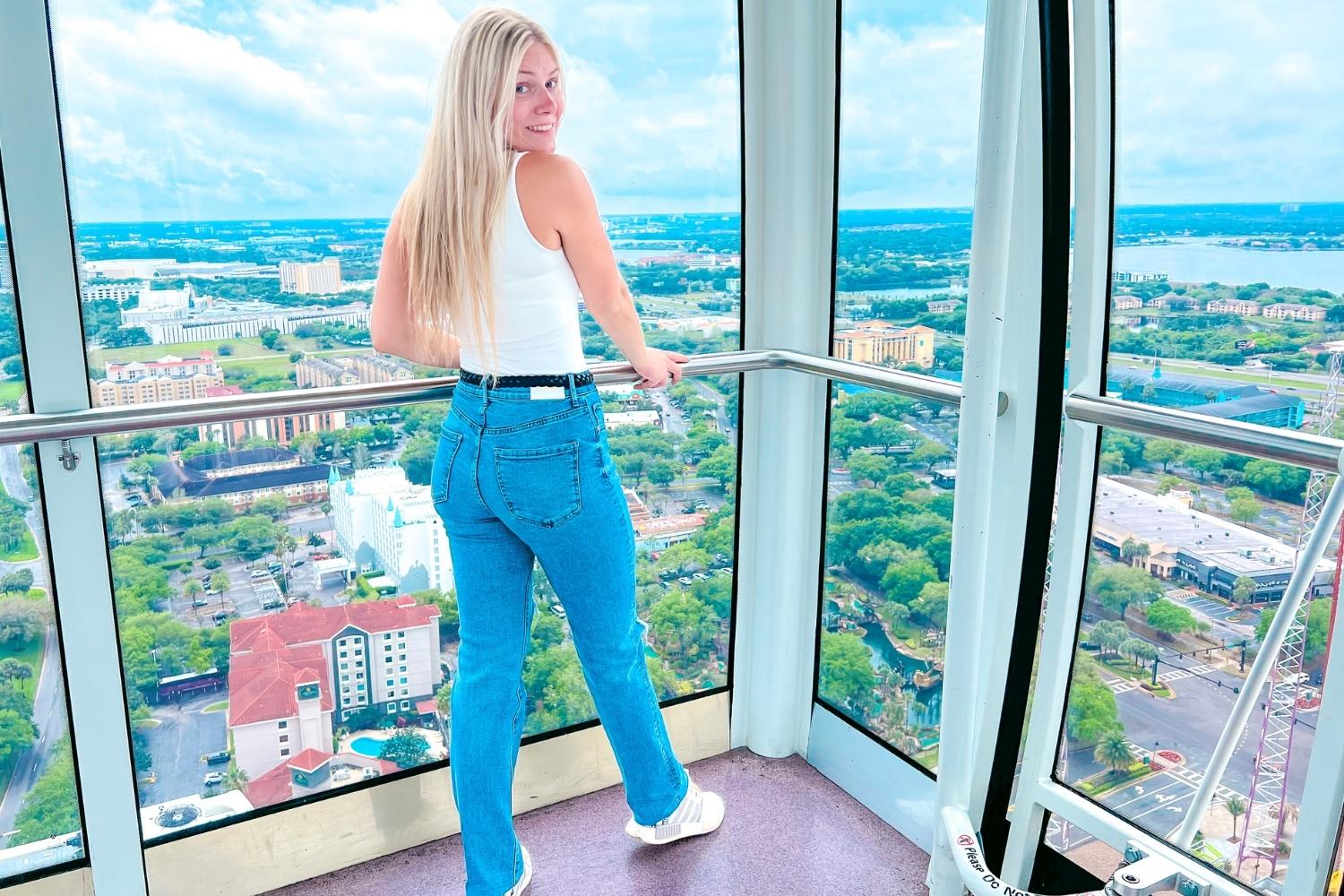 After getting back down to Earth, we headed on to ICON's The Museum of Illusions. As the name suggests, our senses were in store for a mind-warping experience that I'm pleased to say not only confused but amazed. Out of over 50 exhibits, the coolest one for me was the infinity room of never-ending mirrors. My words, however, do little justice to the experience, so here's a picture!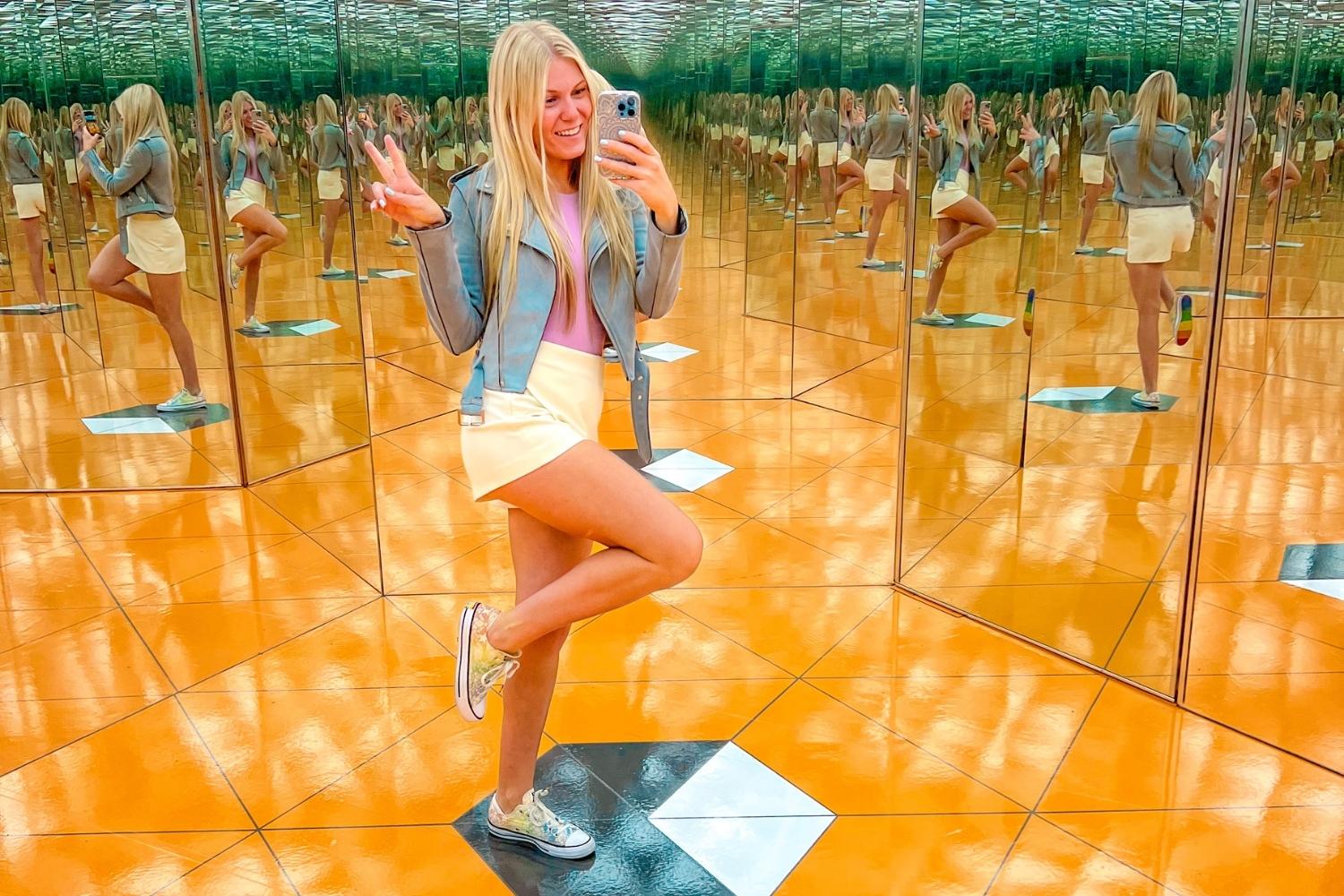 A great aspect of The Museum of Illusions is that it's fun for all ages. The only downside is that because the museum is so popular reservations will fill up quickly – so be sure to book your time slot before you arrive.

Our action-packed schedule meant we only conducted a whistle-stop tour of ICON park, but you could easily fill your day with many amazing attractions, such as Madame Tussauds, the SEA LIFE Aquarium and over 40 bars, boutique shops and restaurants. There's even a slice of Britain on offer at the Gordon Ramsay Fish & Chips. But for now, here's a taste of things to come on my Theme Park Tester journey…

Stay tuned for tomorrow's magical insider tips on fan-favourite franchises such as Star Wars, in a galaxy not so far, far away after all - at Walt Disney World!
For even more content on my theme park tester journey, don't forget to follow me on social media.
Today's Top Tips
✅ The Museum of Illusions fills up fast, make sure you book a time slot before you arrive
✅ Make use of the i-RIDE trolley if you're close to International Drive. Though please note, they are currently one of the only places in Florida with a mandatory mask requirement
✅ Be prepared to wait for up to 30 minutes for an i-RIDE trolley
Today's Memorable Moments
✅ The stunning view from the top of The Wheel
✅ The infinity room at The Museum of Illusions
---
---