Day 12: - Alexandria's Alternative Guide to Epcot and Hollywood Studios
So today was technically a rest day, but the magic of Walt Disney World was calling and hey, "When in Florida," right?

One promise we did stick to was a break from rollercoasters, but that gave me a chance to shine a light on some much-loved and under-sold Disney attractions - such as stage shows and garden festivals. We started at EPCOT and were immediately impressed by the main entrance that has undergone a re-design; with more green spaces, huge fountains and splashes of colours that suit the park's avant-garde ambitions - but nothing will ever be more out-there than its famous Spaceship Earth! Here's how it's looking in 2022…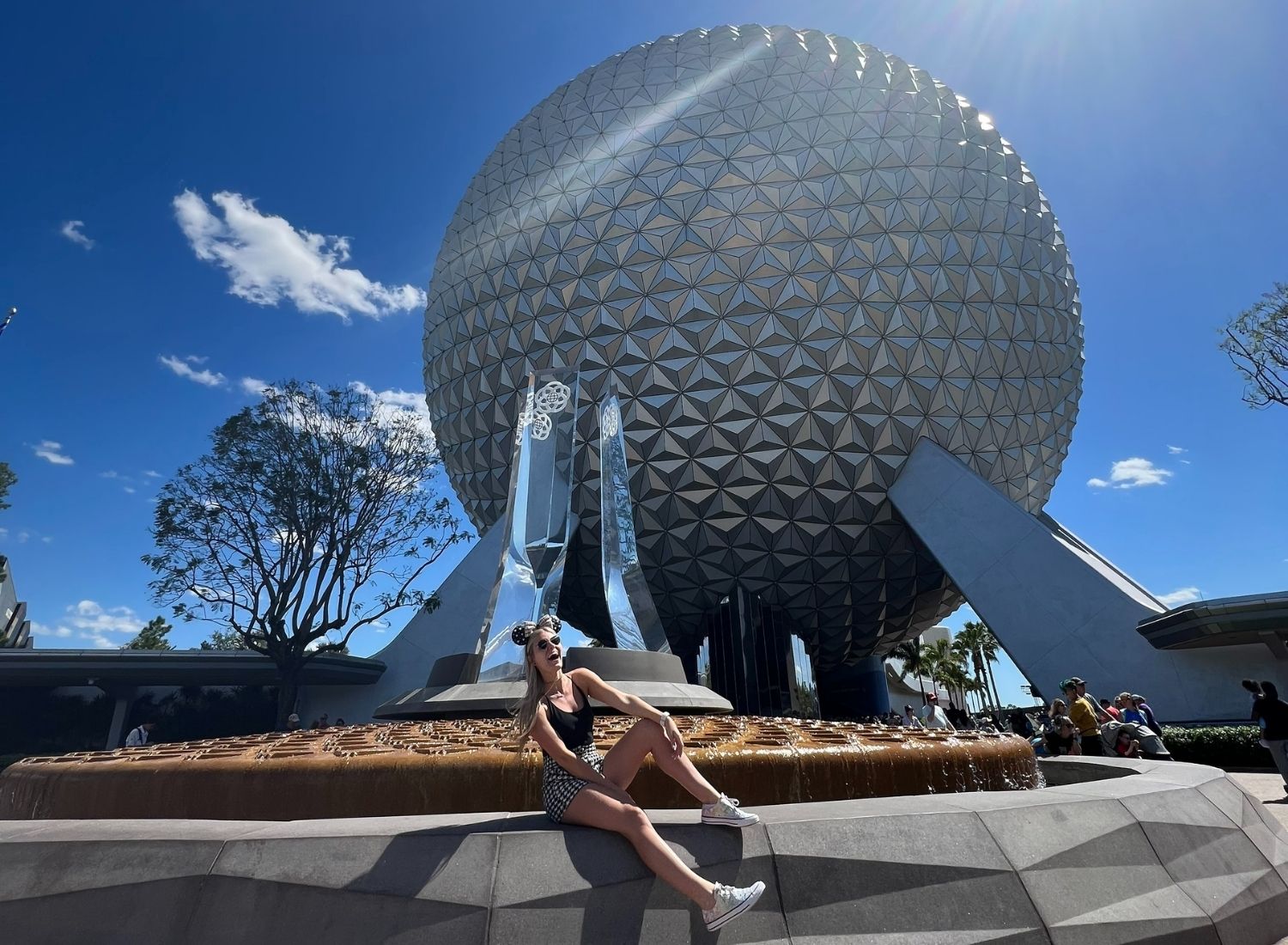 Inside EPCOT, we explored the World Showcase that exhibits eleven pavilions, each celebrating a different countries' iconic architecture, landscapes, or food. And all-in-all, this area's relaxing vibe was just what we needed, whether walking through Japanese gardens with koi ponds, soaking up Oktoberfest-style bars in gothic German villages or getting lost gazing at smoking volcanos beyond Mexican Mayan pyramids.

While at EPCOT in springtime, we also couldn't miss the International Flower & Garden Festival. Here, traditional Disney characters were freshly shaped into shrubbery, from Mickey and Pluto to Belle and the Beast. They were so magical you could almost hear angels sing, but that was just The Voices of Liberty from the American Adventure Pavilion. This section is dedicated to the retelling of US history, filled with figures of old like Benjamin Franklin and Mark Twain on a trip through time. And the choir took me right back to my childhood, with an inspiring 15-minute performance of classic Disney songs that put us right in the mood for Beauty and the Beast live on stage at Hollywood Studios.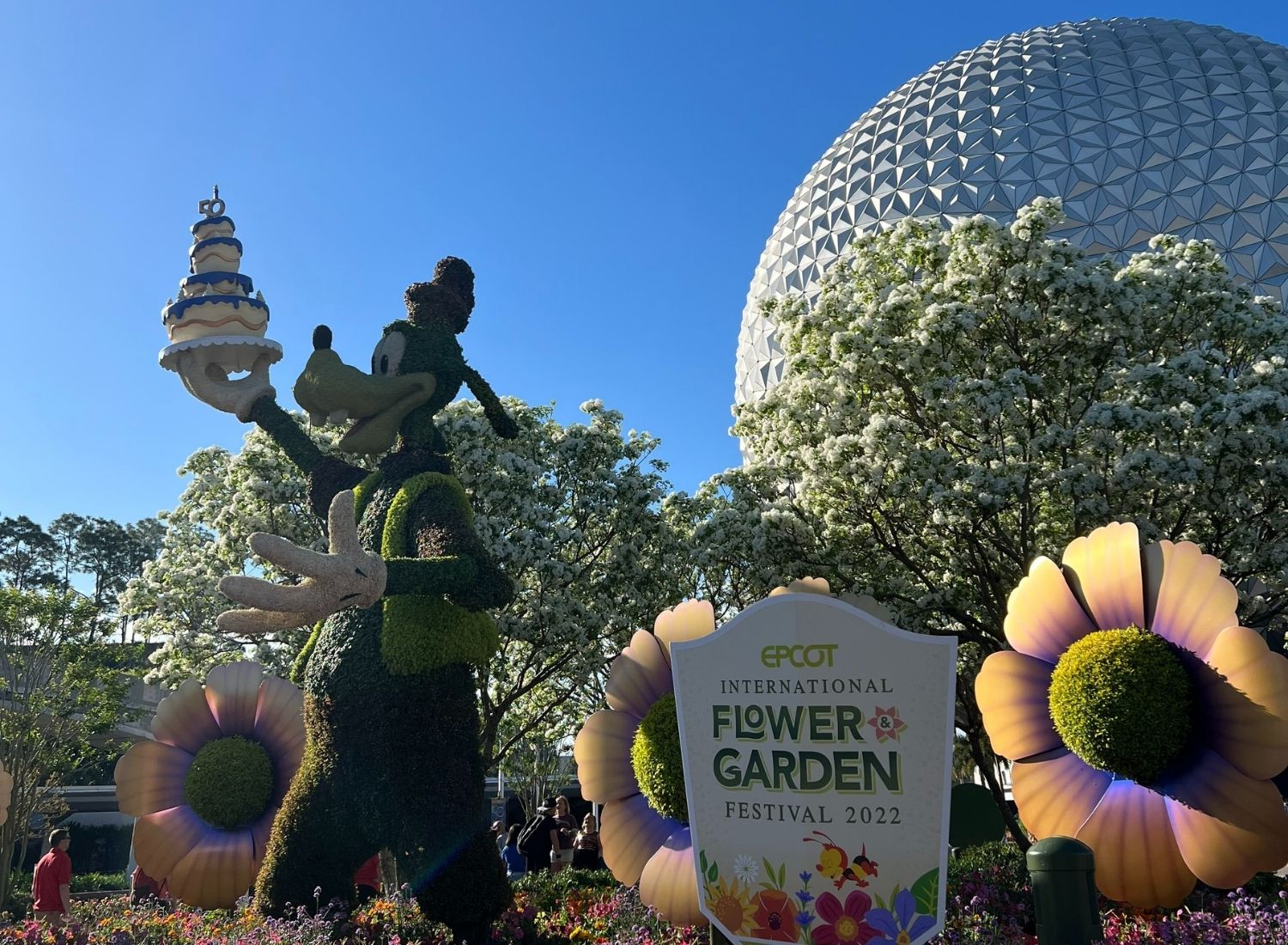 After 2pm, you can park hop and we took full advantage of this rule by using Disney's plentiful transport options between EPCOT and Hollywood Studios, with the choice of bus, boat or going on foot in less than 20 minutes. We decided on the scenic route of the Skyliner, for a bird's eye view of Walt Disney World. When we sat down to watch the show, we were instantly dazzled by the colourful and grand stage, and despite being only 30 minutes long, the performances did justice to its Broadway-style approach. Compared with some of the other character performances at Walt Disney World, this stage show in Sunset Boulevard is truly suitable for all ages.

For lunch, we went to infinity and Woody's Lunchbox for a BBQ Brisket Melt that was toy-riffic. But we couldn't get too full, as we had a reservation across the cosmos at Oga's Cantina. This Star Wars-themed bar, where bounty hunters, galactic smugglers and the odd Jedi hang out, is located at Galaxy's Edge. Here, all Star Wars fan's dreams become reality. Just wandering around, you can encounter life-sized replicas of the Millennium Falcon, Imperial Fighter jets, as well as the chance to wield a light sabre. And that was worth raising a glass to, as we enjoyed fantastical cocktails at Oga's, celebrating another stellar day in Florida!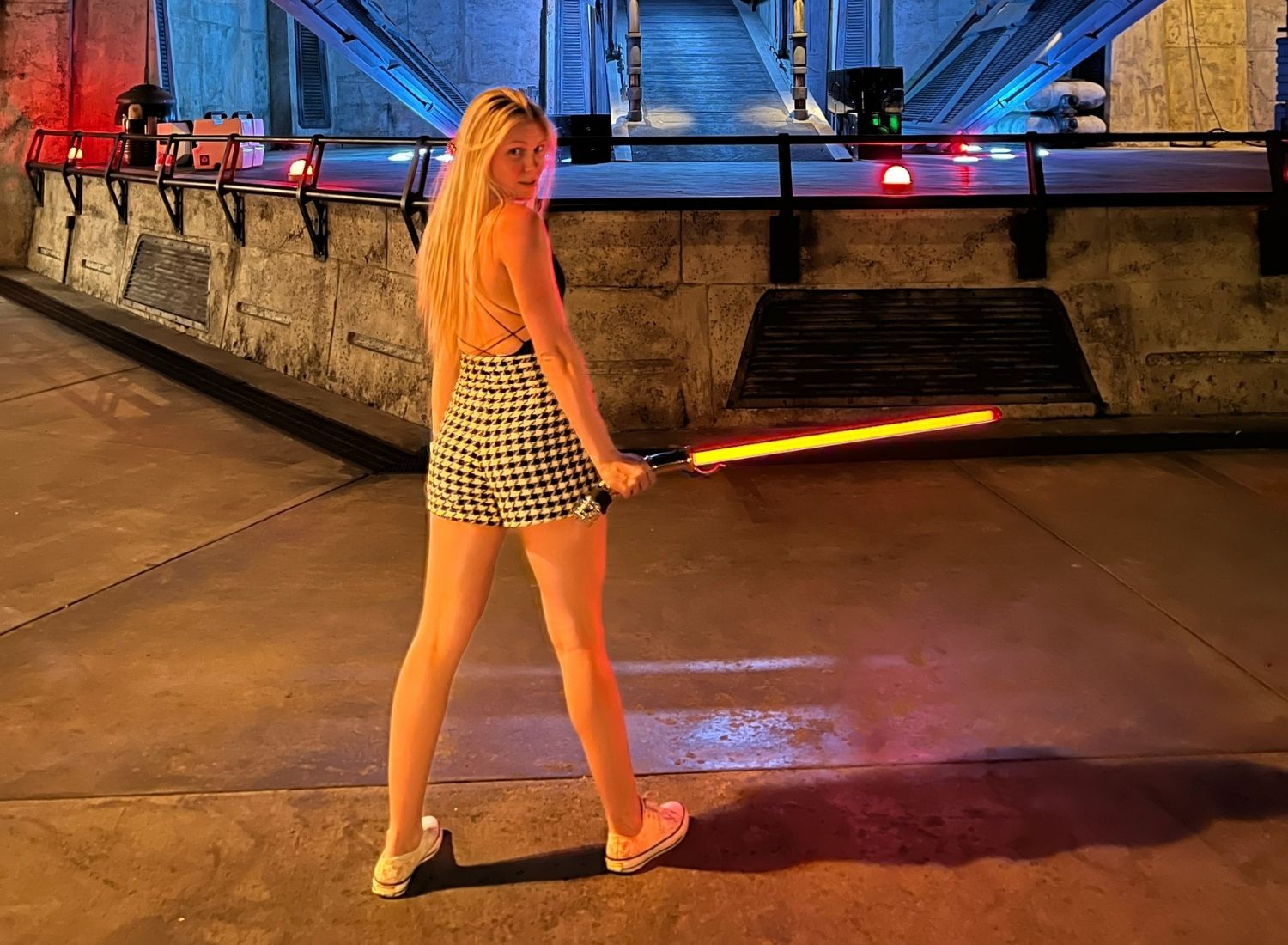 For even more content on my theme park tester journey, don't forget to follow me on social media.
Today's Top Tips
✅ Get a reservation for Oga's Cantina beforehand if you can
✅ Use your phone to play with the data-pad around Galaxy's Edge
✅ Don't miss the character interactions at World Showcase, they are currently some of the best at Walt Disney World
Today's Memorable Moments
✅ Drinking cocktails at Oga's cantina
✅ Hearing the Voices of liberty
✅ Seeing the Flower & Garden Festival
---
---