Northern California Itinerary
---
7 Day Outdoor Explorer
Delve into the cultural offerings of lively San Francisco before heading to Sonoma and Napa for California's world-class wines. Soak up the jaw-dropping scenes found at Lake Tahoe and Yosemite, and head to California's famous coast for Monterey and Big Sur.
Highlights
Discover San Francisco's famous Pier 39
Ride the Napa Valley Wine Train
Witness the Bridalveil Falls in Yosemite
Enjoy a scenic drive of Big Sur
Tour Monterey's iconic Cannery Row
Day 1: Arrive in San Francisco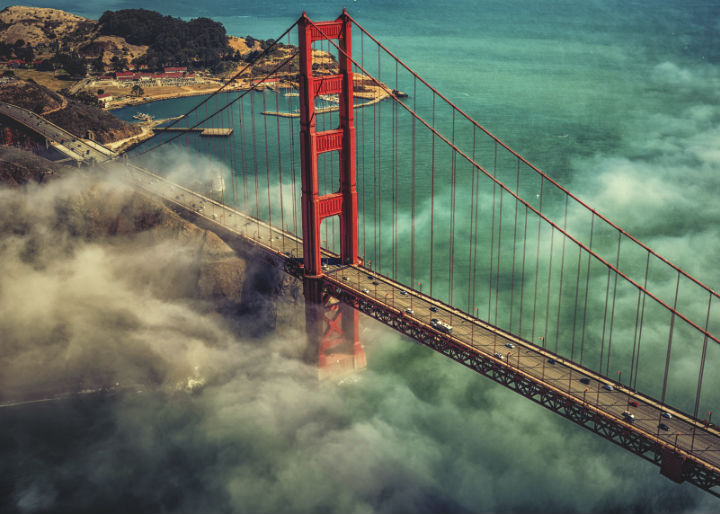 Welcome to sensational San Francisco, the City by the Bay. After checking in at your hotel, you are free to explore the city at your own leisure. Discover San Fran's incredible attractions and soak up the city's colourful character. At 6pm, join your Travel Director and fellow travellers for a Welcome Reception at a local restaurant.
Explore San Francisco at your own leisure
Welcome Reception dinner with your fellow travellers
Day 2: San Francisco - Napa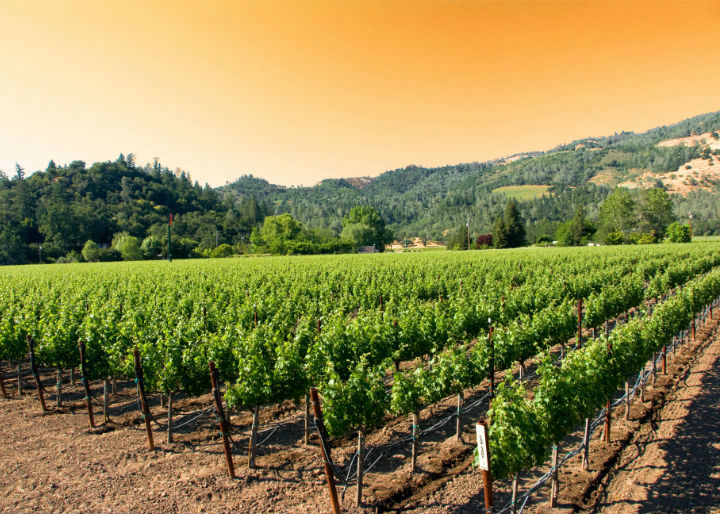 Start your second day with some morning exploration taking you from Fisherman's Wharf to stylish Union Square. Explore the city at your own pace before heading across the Golden Gate Bridge on the way to Napa Valley. Witness the stunning scenes of California's Wine Country as you travel past sun-dappled fields and lush vineyards.
Explore Fisherman's Wharf and Union Square
Enjoy free time at Fisherman's Wharf
Cross the iconic Golden Gate Bridge
See the beautiful scenery of Napa Valley
Day 3: Napa - Sacramento - Lake Tahoe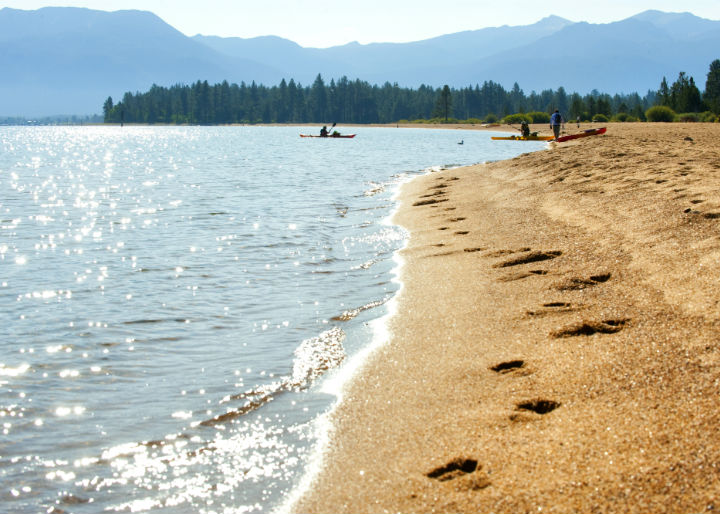 Begin your day in unforgettable style with an optional hot air balloon ride across the plush Napa Valley. Then, put two feet back on the ground on the Napa Valley Wine Train before travelling through the Sacramento River Valley to beautiful Lake Tahoe with its alpine splendour and rocky outcrops.
Enjoy an optional hot air balloon ride over the Napa Valley
Board the famous Napa Valley Wine Train
Indulge in a regional meal with wine tasting
Travel through the Sacramento River Valley
See the topaz waters and evergreen pines of Lake Tahoe
Day 4: Lake Tahoe Sightseeing & Free Time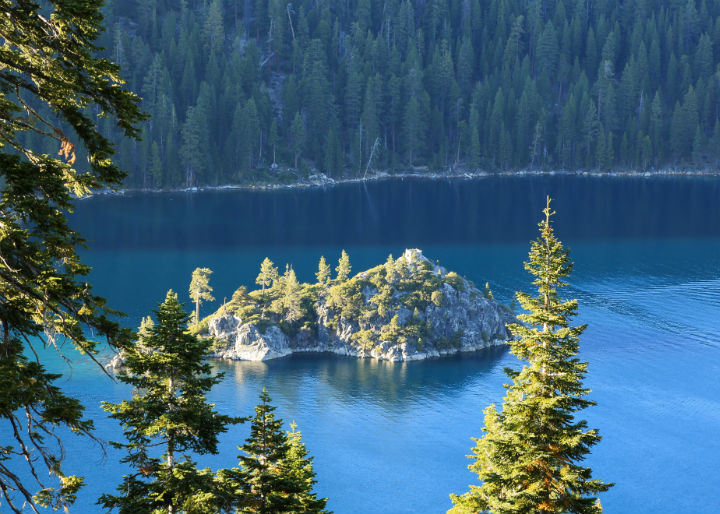 Enjoy a relaxing breakfast with your fellow travellers before riding along the Pony Express Trail to America's largest historic landmark, Virginia City. Learn about California's infamous Gold Rush and take time to visit one of the mansions, museums or mines which pay homage to this era.
See the sights of Virginia City
Explore the mansions where the wealthy once lived
Visit a real mine from the Gold Rush era
Browse one of many gold and silver stores
Enjoy a sunset dinner cruise on Lake Tahoe
Day 5: Lake Tahoe - Yosemite National Park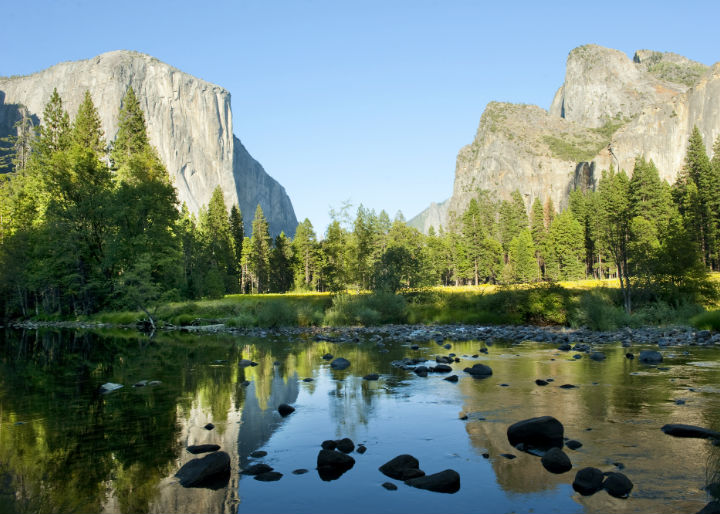 Prepare to be blown away by the stunning, snow-covered Tioga Pass that makes the perfect entry point into the famous Yosemite National Park. Pass the jaw-dropping Bridalveil Falls as you descend from the Sierra Nevada Mountains into the Yosemite Valley. Stay at the best accommodation inside the park and take in the natural wonders after the crowds have left.
Experience the famous Tioga Pass into Yosemite National Park
See the Sierra Nevada Mountains
Take in the misty splendour of the Bridalveil Falls
Enjoy accommodation inside the park
Go on a short stroll to the Yosemite Falls
Day 6: Yosemite - Salinas Valley - Monterey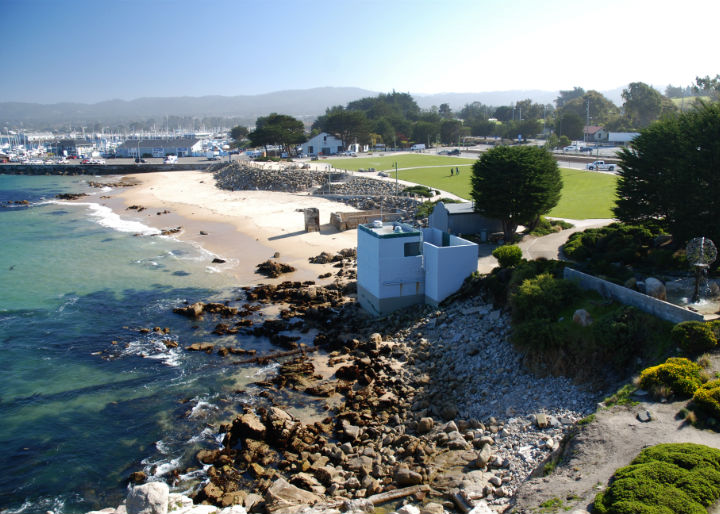 This part is for the real foodies. Head west to Salinas Valley where you will experience an agriculture education tour learning all about fruit and vegetable production and modern farming techniques. On arrival in Monterey, you will enjoy a Be My Guest experience where you will dine on a freshly prepared meal whilst your host shares their knowledge of food. This is the ultimate farm-to-table experience.
Do an agriculture education tour in Salinas Valley
Learn about fruit and vegetable production
Discover advanced farming techniques
Enjoy a Be My Guest experience in Monterey
Dine on a delicious, freshly prepared meal
Day 7: Monterey, Carmel and Big Sur Excursion

Experience California's world famous coastal route as you cruise along 17-Mile Drive before hitting Big Sur. Enjoy a stop in quaint Carmel-by-the-Sea where you can shop and wander along the water's edge before exploring the hidden coves, sandy beaches and towering redwoods that make up Big Sur's natural majesty. In Monterey, tour Cannery Row then choose between free time or a guided visit to the Monterey Bay Aquarium. In the evening, join your Travel Director and other travellers for a fantastic Farewell Dinner with specially selected wines.
Witness the beauty of 17-Mile Drive and Big Sur
Browse the shops of Carmel-by-the-Sea and enjoy a tour of Cannery Row in Monterey
Do an optional tour to the Monterey Bay Aquarium
Join your Travel Director and fellow travellers for a Farewell Dinner
The following day, journey back in time to the 1880s at 'Roaring Camp' before heading to San Francisco for your departure
We can tailor this or any tour to match your dream California holiday so, complete the form or call our team now to discuss
Why Choose Us
Why we are the UK's #1 Independent Florida holiday company
1
Book as far
ahead as 2026
As an independent travel company, we can offer you packages up to 36-months in advance.
2
Spread The Cost
Of Your Holiday
Increased flexibility to spread the cost of your holiday before you depart.
3
Award Winning
Company
We're proud to have been named Best Holiday Company to the USA three years in a row.
4
24/7
Support
Contact our team in the US or UK in case of emergency 24 hours a day, 7 days a week.
5
When you book with Ocean Florida, your holiday and your money is 100% secure.
6
5 Star
Reviews
We're very proud to receive daily 5-star reviews for both our service and our holidays.
There's more...

We Know Florida
We've been celebrating The Sunshine State for decades! Every member of the team at Ocean Florida is committed to planning your holidays, exploring Florida, sharing stories and crafting memories. We decided to put together a fun, friendly video featuring our actual team members to show you just how passionate we are about all things Florida. Press play to see exactly why – when it comes to Florida holidays – we are the ones to know!
Friendly Travel
Specialists at our UK centre
Our friendly team is on hand 7-days a week to help plan your holiday. We send each Travel Specialist to Florida at least once per year, meaning they talk to you from experience, not a script.
24/7 Support Team
in
Orlando
We have an amazing support team based in Orlando who are available 24/7 to help you with any questions or queries you might have during your holiday.
5 star reviews

We are extremely proud of every single one of our
independent customer reviews
Rated 5 stars in over 2,090 independent Feefo reviews
Read Feefo Reviews
Rated 4.4 stars in over 2,200 real customer reviews
Read Trust Pilot Reviews
Special Offer
Book Any Florida Holiday and Get
4 FREE Orlando Experiences
Worth $440* per Family!!!
Let's Plan Your Trip
Be sure to ask our Florida Travel Specialists about this special offer
Hurry Limited Availability
Let's Plan Your Trip
Winner of British Travel
Awards 2020

24/7 Florida Help
Centre

UK's No.1 Independent
Florida Specialist

98% Customer Reviews

Established
In 2004
---
---