The Latest & Upcoming Disney World Attractions
When the world went on pause during 2020, so did many of Walt Disney World's projects. However, with world tourism now revived Disney is going full steam ahead with new rides, restaurants, renovations and themes! Your dream Disney escape is closer than ever. Read on to discover the latest developments at each Orlando theme park.
Epcot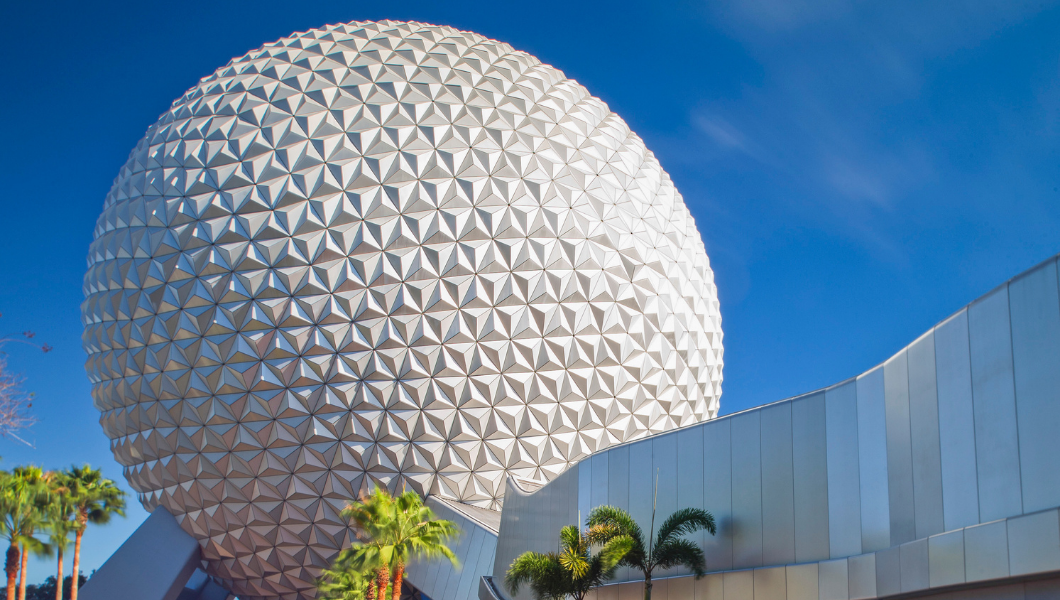 The park with the biggest transformation is undoubtedly EPCOT. Even the park's core theme of Future World is being revamped for the 21st century. Instead, there will be four neighbourhoods: World Celebration, World Discovery, World Nature and World Showcase. Dedicated to recognising human achievement, EPCOT is taking the celebrations to a whole new level... .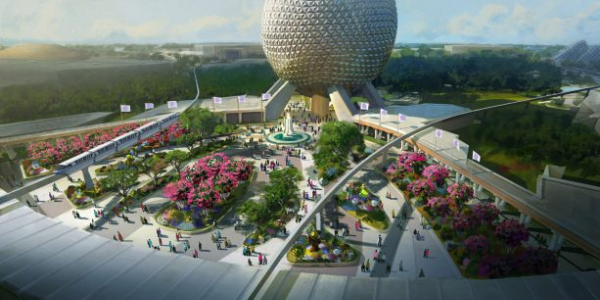 Re-designed main plaza Opening date: 2020-2022 – The main entrance to Disney's EPCOT is more magical than ever. Including additional green spaces, a new fountain and a fresh colour scheme - in what Disney described as, "much more open and welcoming." A highlight of the re-designed main plaza is a brand lighting design with colour changing capabilities, shining as a beacon of optimism.
Remy's Ratatouille Adventure ride Opening date: 1st October 2021 – When you're small, the world's a big adventure! So get ready to shrink down to rat-sized Chef Remy, for a culinary adventure like no other. You will be dashing through dining rooms and visiting the film's famous restaurant: C'est magnifique. This renowned attraction opened Walt Disney Studios Park, Paris, and arrives in Orlando on 1st October 2021 - on the very day of Walt Disney World's 50th anniversary.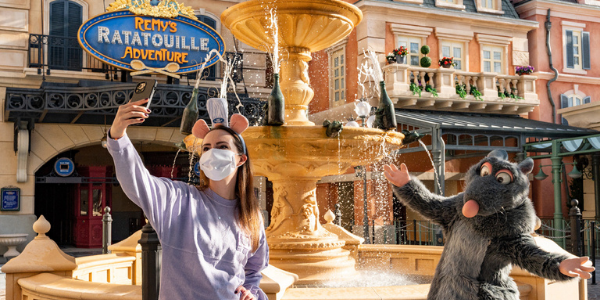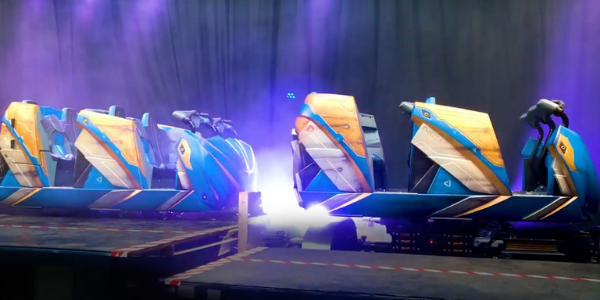 Guardians of the Galaxy: Cosmic Rewind Opening date: expected in 2022 – Citizens of Earth, prepare for Guardians of the Galaxy: Cosmic Rewind to land in EPCOT in 2022. New movie scenes and ground-breaking technology make this ride highly anticipated. Once aboard the ship, You will be welcomed to adventures across the cosmos which pay homage to the original EPCOT message of exploration. Plus, when you are rotating at 360 degrees and reverse launching, you will be experiencing the first Disney ride of its kind!
Moana: Journey of Water Opening date: expected in 2022 – Moana: Journey of Water will be the first-ever attraction inspired by the hit Disney film. According to Disney, "guests interact with magical, living water in a beautiful and inspiring setting." To be located near The Seas section, this aquatic adventure will also run through a garden maze pretty enough to restore the heart of Te Fiti. Yet more than just a scenic ride, the experience will serve as a discovery of the water cycle and how it sustains life.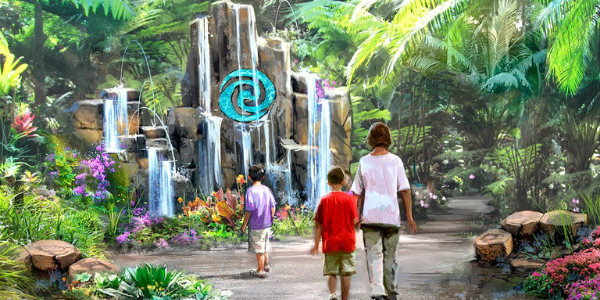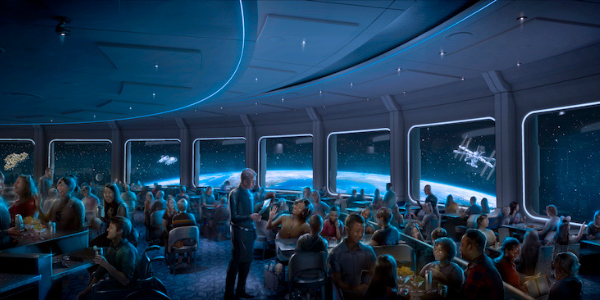 Space 220 Opening date: Expected 2021-2022 – It's not only Disney rides that are the star attractions - you can dine aboard a space station too! Located at - you guessed it - the Mission: SPACE pavilion, this culinary exploration begins with an elevator up to 220 miles in the sky. Upon your arrival at Space 220, you can enjoy panoramic views of Earth day and night, breakfast or dinner. The stellar menu includes modern American cuisine, 1,000 bottles of the world's finest wines and a variety of craft beer.
Star Wars: Galactic Starcruiser resort Opening date: Expected -2022 – A long time ago in a galaxy far, far away.... This Star Wars-themed hotel was to begin taking reservations in 2020. However, we're happy to say that in 2022, you'll be able to operate a starcruiser, wield a lightsaber and fine-dine while stargazing into space. In what Disney describe as, "a 2-night, all-Immersive adventure," in the Epcot Resort Area.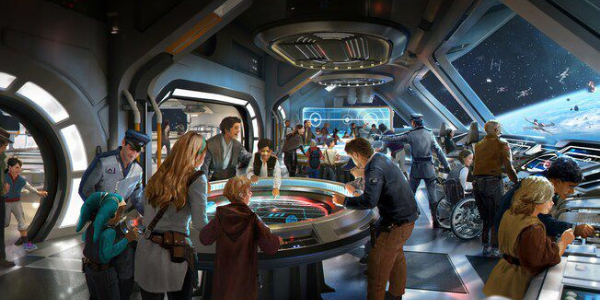 Magic Kingdom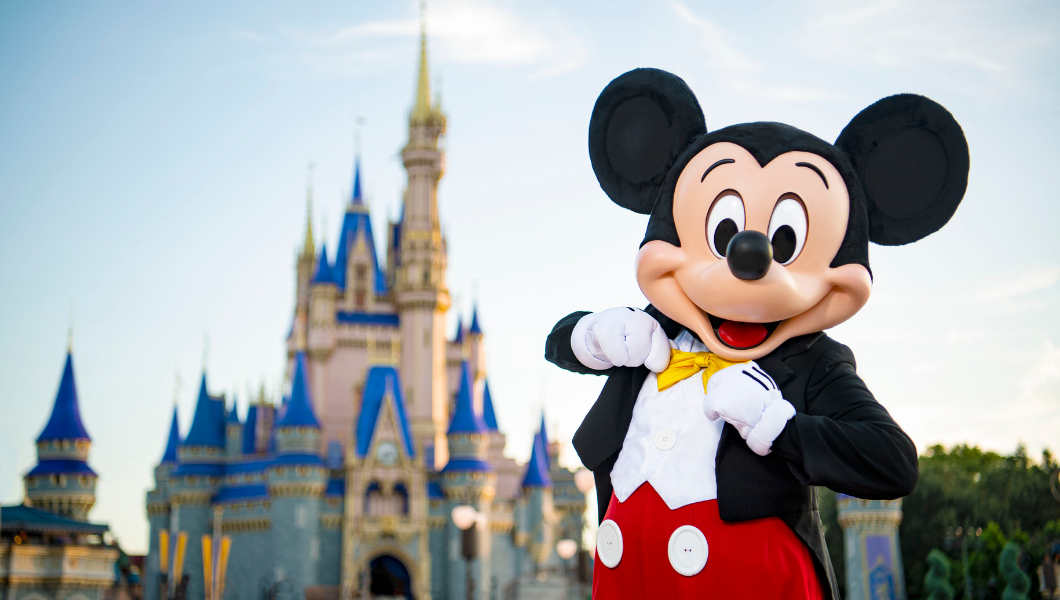 Magic Kingdom, where you can explore lands of endless enchantment and where fantasy becomes a reality. The park doesn't have a lot of new attractions, however, those that are arriving are out of this world…
TRON Lightcycle Run Opening date: Expected 2022 – After a successful opening in Shanghai Disneyland, the rollercoaster TRON Lightcycle Run will arrive in Tomorrowland of Magic Kingdom. Get set for Disney's fastest rollercoaster, reaching speeds of nearly 60 miles per hour. Riding a Lightcycle motorbike, you will race through a thrilling digital frontier both indoors and out. Originally scheduled to open for Disney's 50th anniversary in 2021, this highly anticipated attraction will be well worth the wait.
Splash Mountain re-theme Opening date: Expected 2022-2023 – The classic Splash Mountain is getting a brand new theme: Princess and the Frog! The roller coaster will now be set in the Louisiana Bayou for a royal musical journey starring Princess Tiana and Louis. Yet one key aspect of the attraction remains: you will get wet. Featuring three dips, a five-story-drop and an awesome 950,000 gallons, the riders in the front will get a splash of water and those in the back a mountain of it!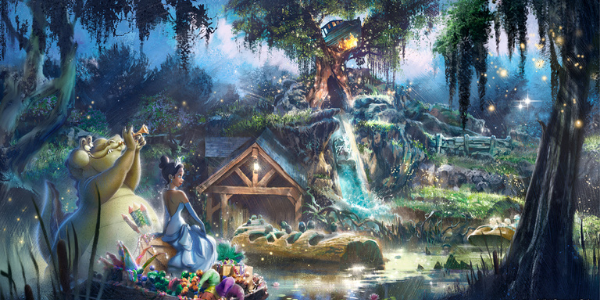 Hollywood Studios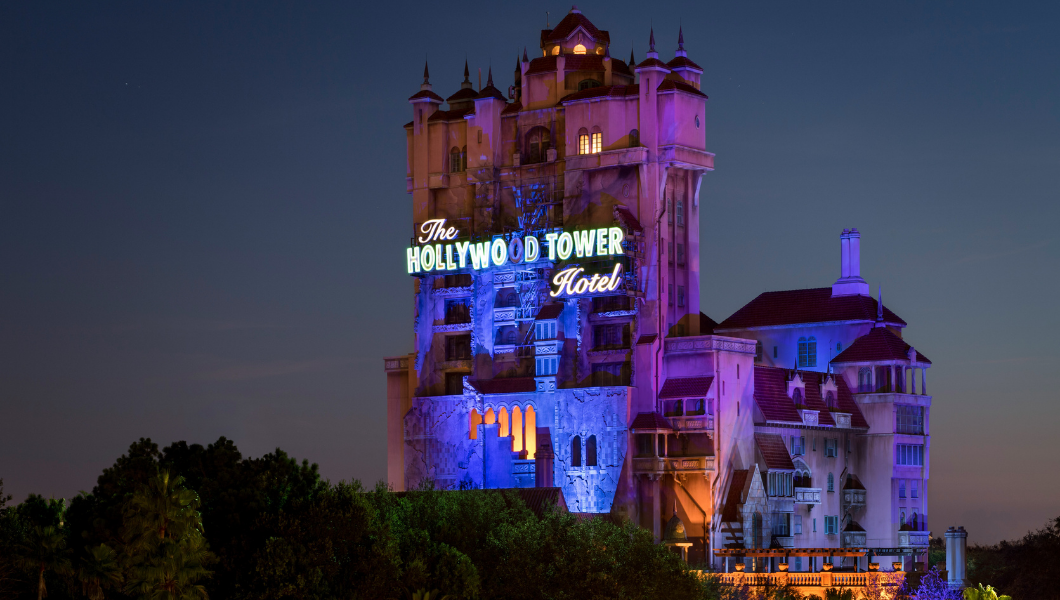 While EPCOT is the park for upcoming attractions, Hollywood Studios is the park where many of Disney's projects have already arrived. In 2018, the largest Toy Story Land of all the parks opened here. This was swiftly followed by the launch of Star Wars: Galaxy's Edge the following year. Learn more about the latest experiences at these acclaimed areas and where they are still being expanded…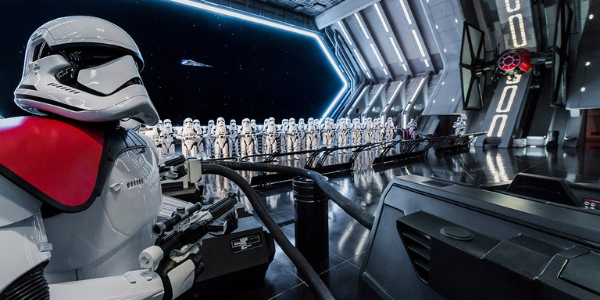 Star Wars: Rise of the Resistance Opening Date: Dec 2019 – You can now feel the force of Star Wars: Rise of the Resistance at Magic Kingdom. This galactic-sized attraction has multiple rides systems featuring your favourite characters – including Rey, Kylo Ren and BB-8. It's so popular that you will need to join a virtual queue beforehand. In Disney's own words, it's unlike any other experience at their resorts! And the perfect family fun of all ages. Search your feelings, you know this to be true…
Millennium Falcon: Smugglers Run Opening Date: Dec 2019 – You can now take control of the fastest ship in the galaxy, the Millennium Falcon. In the iconic cockpit where Han Solo "made the Kessel Run in less than twelve parsecs," you will jump into an interactive adventure. Facing danger at every turn, you will have to outmanoeuvre the odds. Never flown a spaceship before? No experience necessary. Simply head to the Star Wars: Galaxy's Edge area, and get ready to punch it to hyperdrive!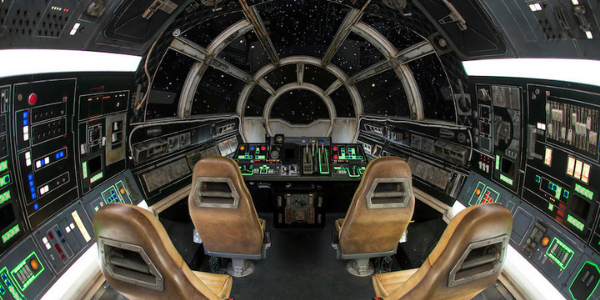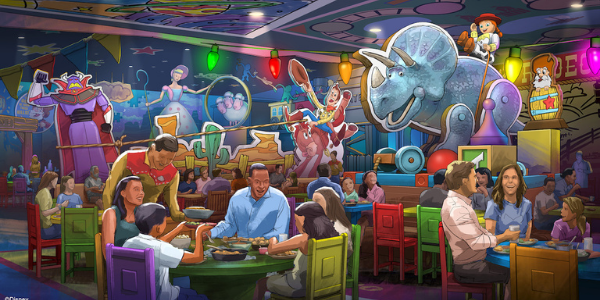 Roundup Rodeo BBQ Opening Date: Expected 2021 – To infinity and a BBQ? While in Toy Story Land, you will soon be able to have a sit-down meal with Buzz, Woody and friends. Roundup Rodeo BBQ will be located near the main entrance and guests will dine among festivities and the playsets of a western town. This immersive dining experience will surely provide a lively and memorable meal for families.
Animal Kingdom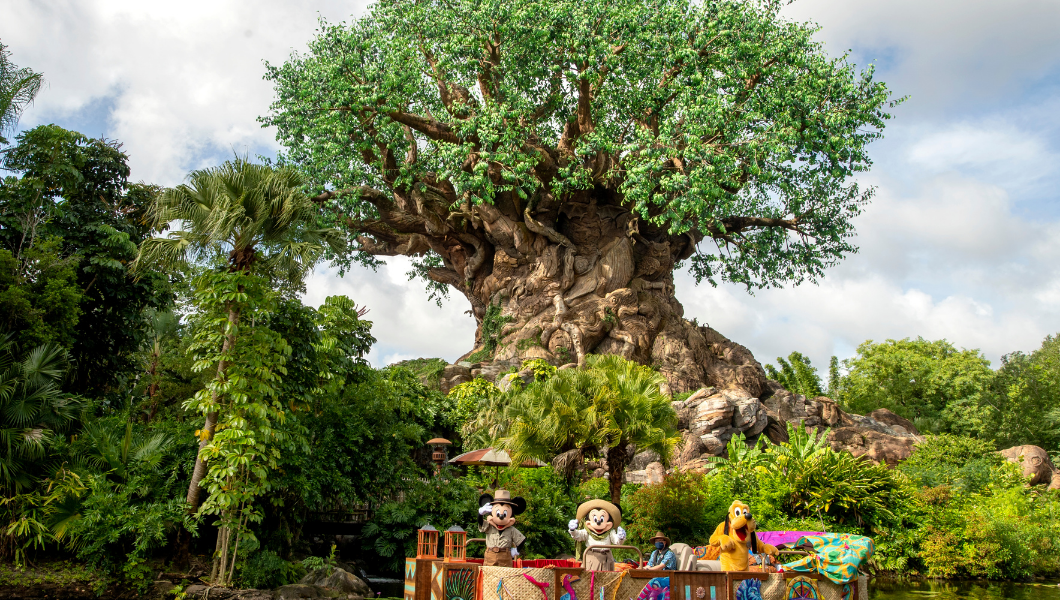 Animal Kingdom is the park with the least new additions, but some might say they're not needed, especially after the addition of an Avatar-themed ride that is as blockbuster as the film franchise…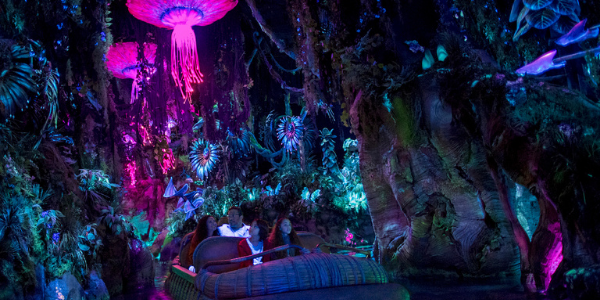 Pandora: The World of Avatar Opening date: May 2017 – The out-of-this-world adventures continue at Pandora. Across 12 acres, full of dining outlets and shops, you can enjoy two major attractions in this Avatar area. Firstly, on Flight of the Passage, you can climb atop a winged mountain banshee for a 3D flight over the planet Pandora in astonishing up-close detail. All of the footage filmed for this attraction is original. And the ride itself has been voted as one of the top two in the world. Secondly, when aboard Na'vi River, you can take a passage through Pandora's glowing rainforest on a boat trip full of dreamscapes.
What else future Disney guests should know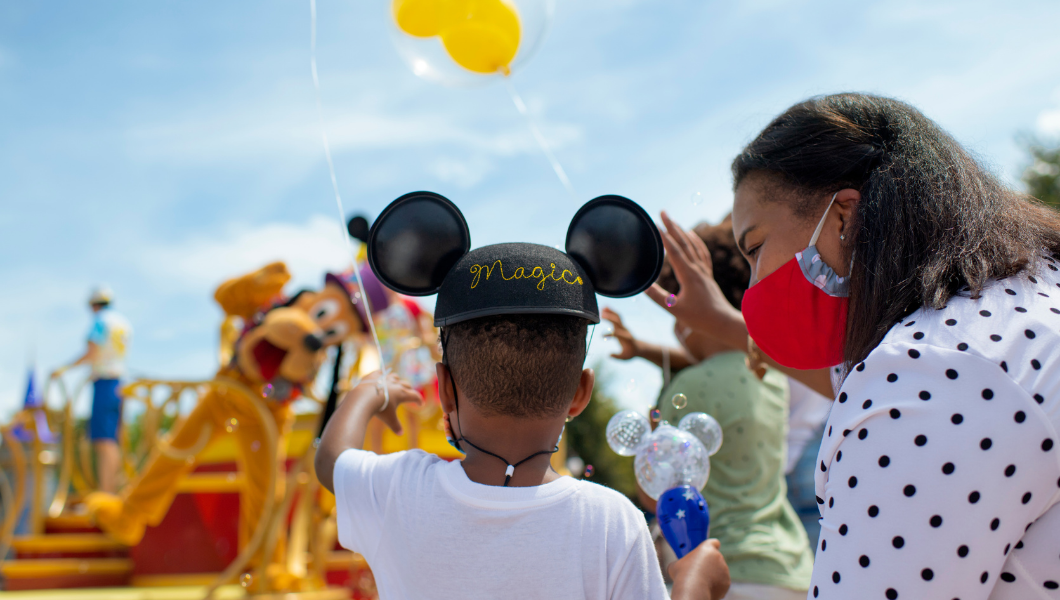 Besides new attractions, there are important changes to booking systems at Disney World...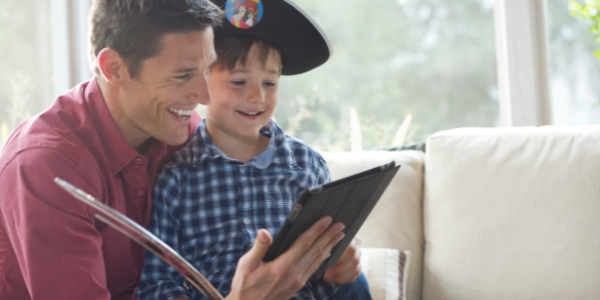 Disney Park Pass System – After their temporary closure (due to the pandemic), Disney re-opened their theme parks with a Park Pass System to manage daily attendances. After purchasing tickets, all guests aged three and over must select the day they wish to visit each theme park from the available spaces. This can be done by creating a My Disney Experience account, where you can also link the tickets of each other travelling members. As of 1st January 2021, travellers are once again allowed to hop between different parks on the same day - after 2 PM - with a Park Hopper ticket. Full details are available at My Disney Experience.
New Technology – To keep up with the modern world, Disney has introduced new technology to its restaurants, such as contactless menus, mobile ordering, mobile check-ins and cashless payments.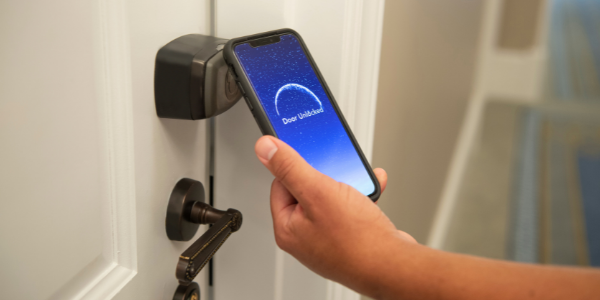 Interested in more Disney content?
Follow our blog section for the latest Disney news and watch this space for more exclusive content and rewards!
---
---