Florida is one of the most biodiverse regions in the whole United States, due to its subtropical climate and sizeable variation of flora and fauna - including 50 endangered species. What's more, surrounded by warm ocean waters on three sides and myriad lakes, swamps and waterways within it, the peninsula benefits from a unique and dynamic environment that provides the perfect home for wildlife. That's why Florida is home to 119 state parks, 23 national wildlife refuges, nine iconic national parks and with the right guide, one unforgettable eco-holiday…
To help you explore this wonderful part of the world, we've listed a few of our favourite Florida wildlife experiences - up and down the Sunshine State - for your next nature escape.
Jacksonville Zoo & Gardens
Home to the only walking safari in Northeast Florida, this award-winning attraction is as much about behind-the-scenes conservation and wellness of its wildlife as it is bringing in visitors. Jacksonville Zoo & Gardens is spread over 100 acres or more with a vast array of animals from around the globe, including African elephants, lions and snakes, a world of amphibians and reptiles, colourful birds and cheeky primates, as well as an abundance of local Florida wildlife. All of this is in a first-of-its-kind botanical garden setting that is integrated within the animal exhibits themselves.
Set in the Headwaters of the Everglades, this is one of our favourite wildlife experiences and a must-see in Central Florida. Wild Florida is home to more than 200 native and exotic animals and is primarily known for its fantastic airboat tours, which send you whizzing across the lush wetlands to witness alligators, ospreys and eagles in their natural habitat. Wild Florida also offers walks and drives through the safari park where you can see zebras, sloths and lemurs, as well as dine afterwards in its great barbecue restaurant, Chomp House Grill. From Orlando it's only about 45 minutes' drive, making a day trip here super easy!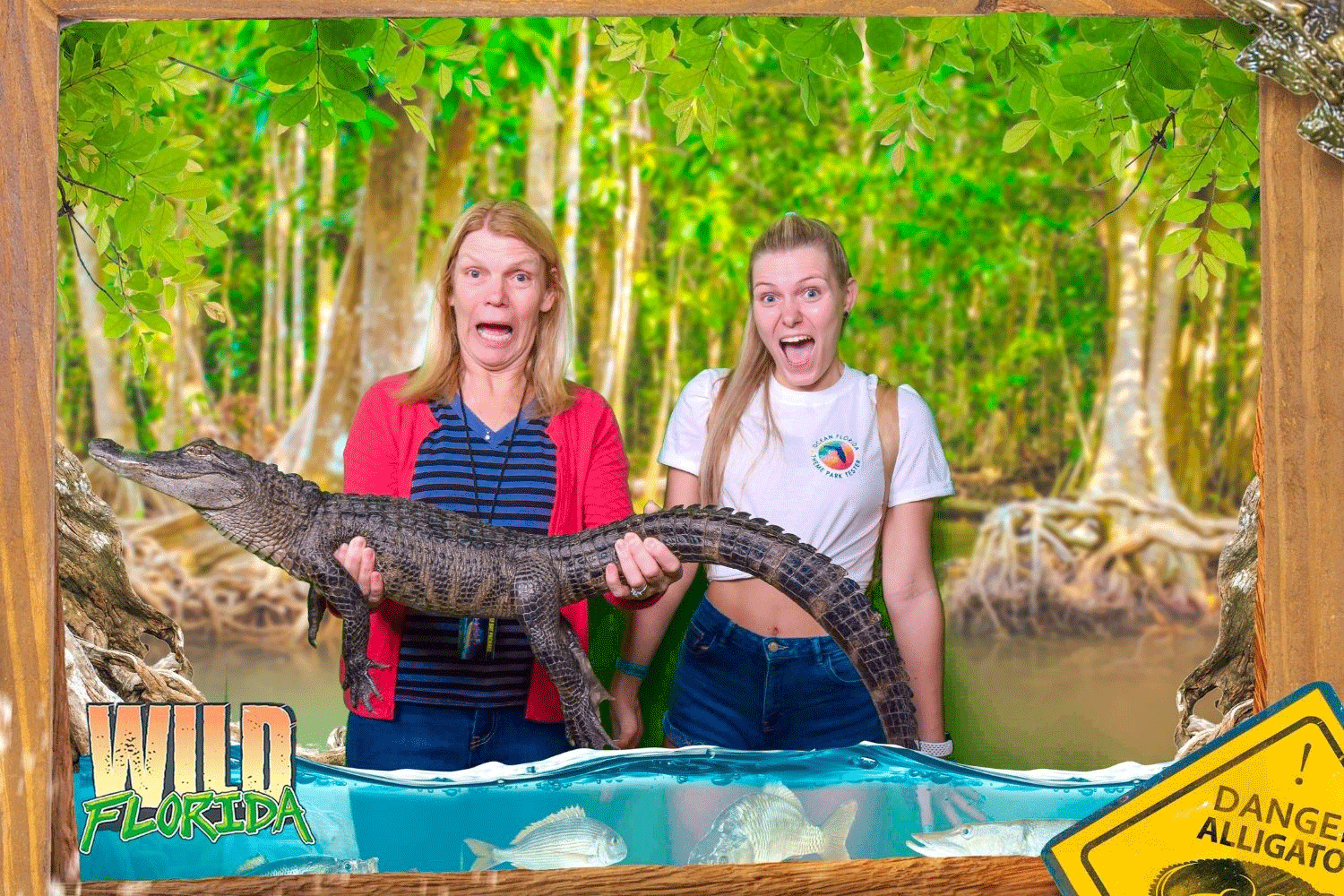 Our Theme Park Tester and her mum at Wild Florida
Loggerhead Marine Life Center
One of the most-visited non-profit attractions and conservation centres on Florida's Atlantic Coast, the Loggerhead Marine Life Center is based in Juno Beach, just north of West Palm Beach, and is dedicated to the preservation and care of the famous loggerhead turtle. With an on-site hospital and rehabilitation centre, this wonderful organisation and its team of volunteers treat nearly 100 sea turtles and 1000 hatchlings each year. Experiences here are geared toward education and include guided tours of the facility, virtual reality tours and arts and crafts and interactive learning programmes for children.
Madison Blue State Park
Up in Florida's panhandle in Tallahassee lies this beautiful state park – voted the USA's number one swimming hole – in a scenic setting amid a verdant and wooded forest. This state park is a popular place for cave diving and swimming due to its gin-clear, first-magnitude spring measuring about 150 feet, which merges with the Withlacoochee River. Visitors can spend the day in idyllic surroundings swimming, picnicking and viewing Florida wildlife on the nature trail and really immerse themselves in the beauty that Florida has to offer.
Madison Blue State Park
J.N. "Ding" Darling National Wildlife Refuge
A visit down to Florida's southwestern coastline won't be complete without a trip to Sanibel Island in the Gulf of Mexico, home to the wonderful J.N. "Ding" Darling National Wildlife Refuge, which is a non-profit park committed to conservation and protection of the local wildlife and ecosystems. It lies within the largest undeveloped mangrove ecosystem in the US and is famed for its migratory bird populations of shorebirds, wading birds and waterfowl. Other species you could be lucky enough to encounter include Florida manatees, sea turtles, frogs, alligators and dolphins.
Cape Canaveral National Seashore
You'll be forgiven for thinking that Cape Canaveral is known only for NASA's Kennedy Space Center but in fact, there are 24 miles of undeveloped coastline here in the National Wildlife Refuge System – the longest along the Atlantic Coast – teeming with wildlife throughout the year in-between rocket launches. Guided tours include those of nesting sea turtles, the largest nesting area in the US from May to August. As well as rocket launch viewings from the beach, visitors can do a spot of fishing, take to the hiking trails or rent a kayak or boat and cruise the lagoons in search of some exciting Florida wildlife.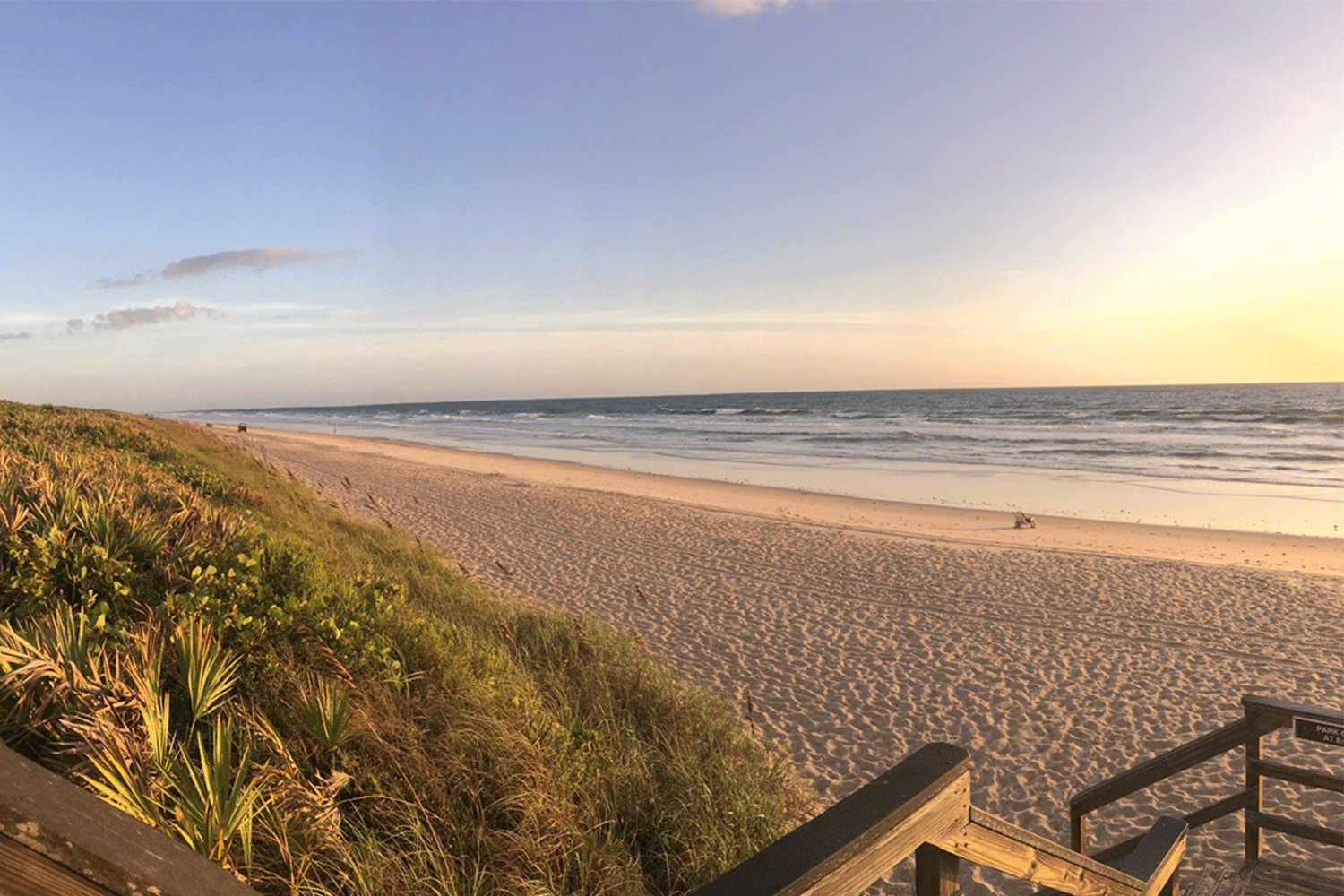 Cape Canaveral National Seashore
Merritt Island National Wildlife Refuge
Set within the same 140,000-acre region as Cape Canaveral National Seashore and the John F. Kennedy Space Center, the refuge provides an important sanctuary for migratory birds and a host of other wildlife to conserve and protect their habitats. There are several hiking trails and walking paths within the refuge, and a boardwalk that is suitable for wheelchairs.
Dry Tortugas National Park
Located about 70 miles from Key West, this 100-square-mile park comprises seven islands and protected coral reefs, as well as the well-known Windjammer Wreck, which provides an excellent, popular scuba diving setting. The Park is also home to the impressive Fort Jefferson, one of the largest 19th Century forts in the US, however, its incredible marine wildlife is its main draw and the best way to experience it all is by swimming or snorkelling. Take to the waters and discover a world of coral reefs, jellyfish, sea urchins and iridescent tropical fish, to name a few.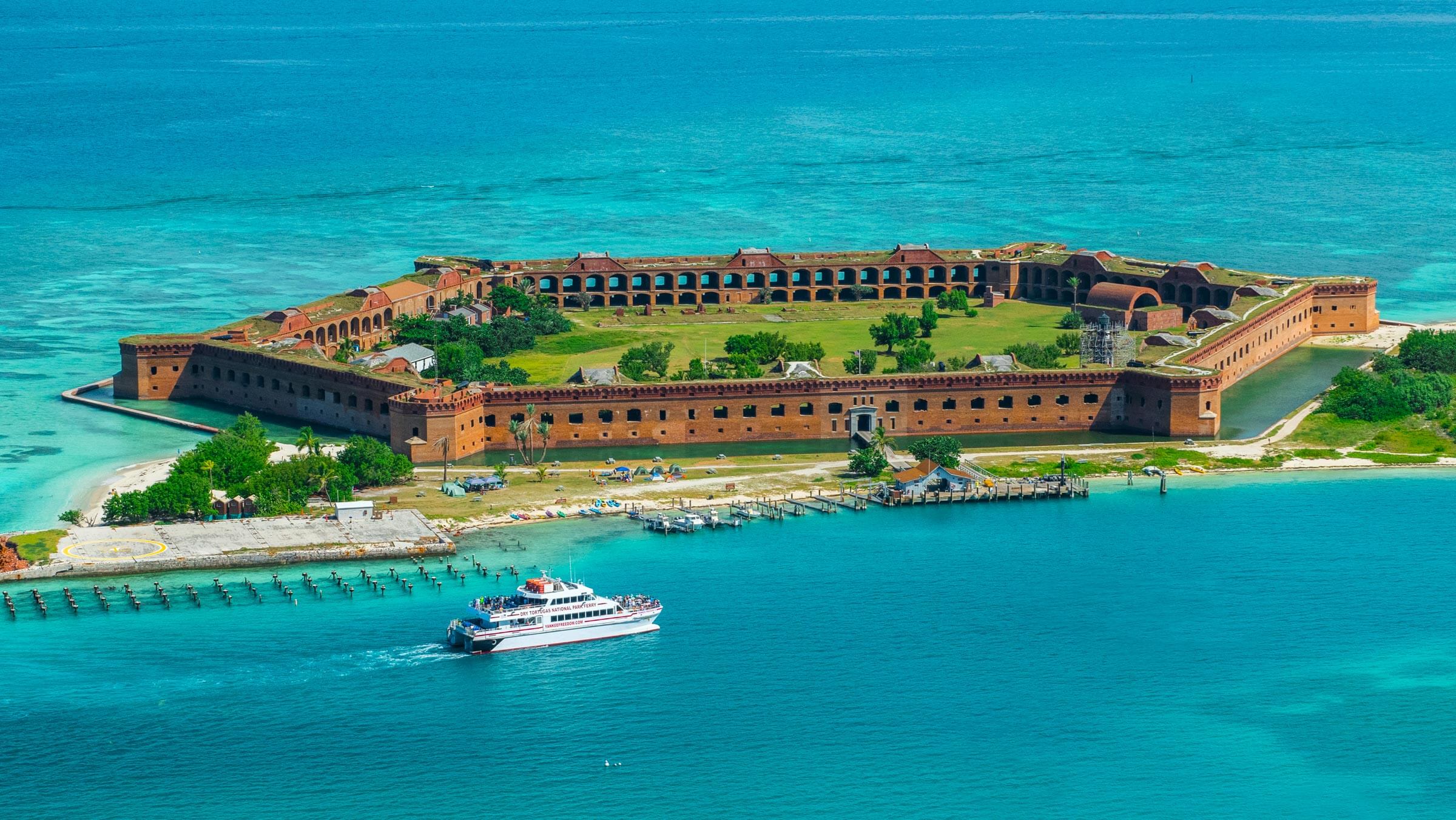 Dry Tortugas National Park
With an enviable, near-perfect climate, Florida is one of the world's best places for discovering wildlife in many different forms, whether by land or water. There are limitless opportunities to immerse yourself within the natural habitats of some of the most diverse and intriguing flora and fauna in the US.
If you want more information about how you could make your next Florida a little wilder, snap up one of our latest Florida wildlife packages!