Florida has been the ultimate fly-drive destination for decades, with Orlando's theme parks and resorts typically topping the list, closely followed by the Everglades and the Florida Keys. It wasn't so long ago that car hire was cheap in the region, but recently, travellers planning Orlando holidays have been dismayed by the price hikes.
Why is Orlando car hire so expensive?
It's all down to the P-word. The pandemic saw car hire companies selling off vast amounts of their fleet to stay afloat. Now the world has opened up again, the same companies are trying to replenish their fleets, with demand far outstripping supply. The big car hire brands such as Hertz and Avis advise to book early, but even so, current prices are hugely inflated.
If you are planning on hiring a car in Orlando, there are other costs to consider, such as hotel parking charges, parking costs at the theme parks – if your hotel isn't associated with them – and dramatically increased fuel prices.
If you're travelling to Florida this year or into 2023, and you're not sure what to do, the good news is that there are plenty of ways to explore Orlando without a car, and they're developing cleaner, greener alternatives too.
Here's our guide on how to enjoy an Orlando holiday without a car.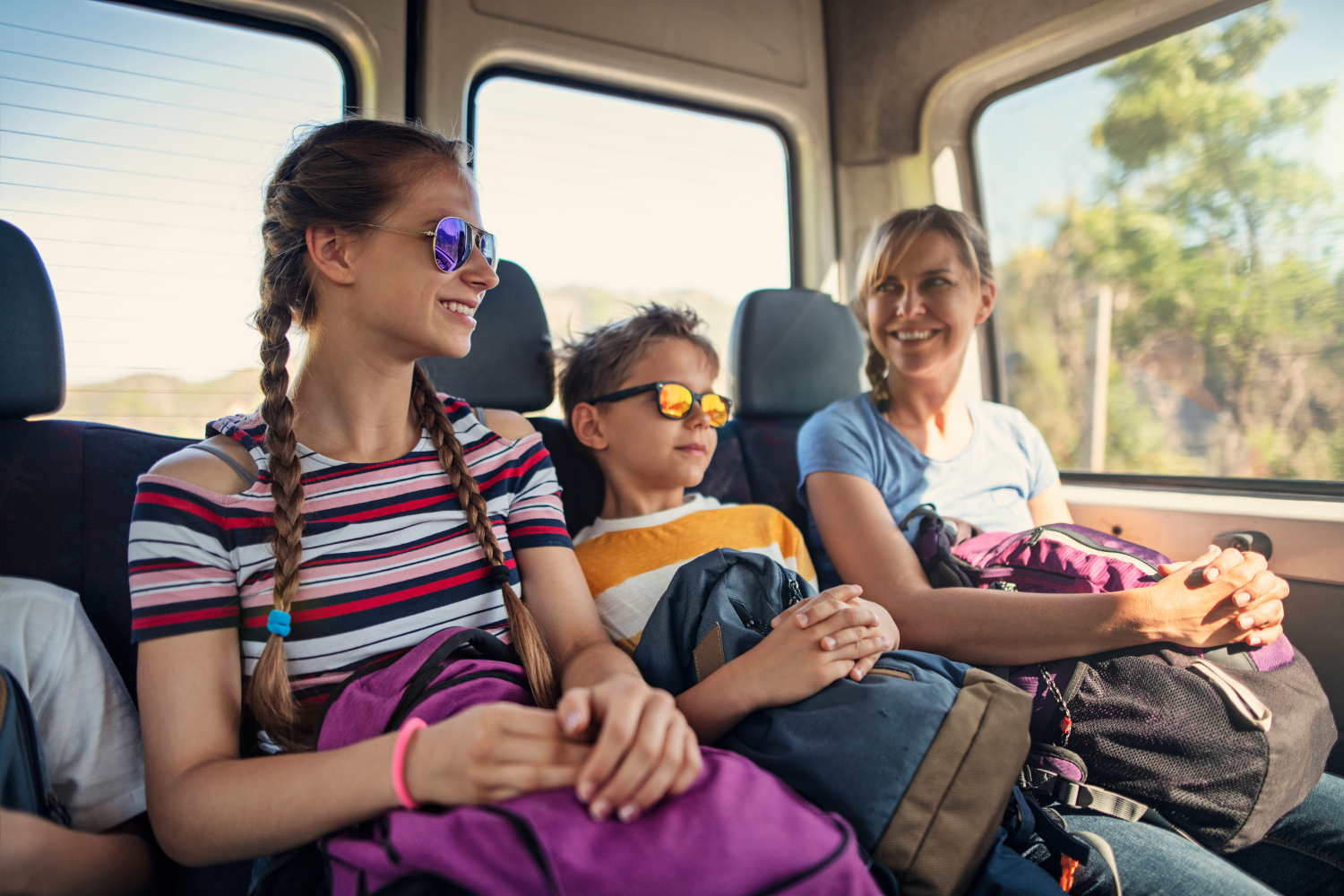 Getting around Orlando without a car
Taxis and ride-share in Orlando
Ride-sharing companies such as Uber and Lyft are an easy way to travel around Orlando. Simply add the Uber or Lyft app to your phone and you can book a ride at the tap of a button. It's also a great way to avoid parking costs. However, it's wise to remember that there are no standard rates, so prices fluctuate with demand. For example, if you order an Uber as you're leaving the parks at the same time as everyone else, be prepared to wait longer and pay more for your journey. And, if you need more than one child car seat, a ride-share vehicle that can accommodate this is a little harder to come by.
Also available via the Lyft app are Minnie Vans, specifically for getting around the Disney World Resort once you're inside. These unmissable polka-dotted cars are driven by friendly cast members. The service was paused during the pandemic, but they've now returned to offering rides within the resort. Minnie Van services to and from the airport are still paused at the time of writing this but check online for updates.
When it comes to taxis in Orlando, Mears is one of the city's largest and most trusted taxi companies, offering sedan cars and taxi vans for larger groups. For a truly luxurious experience, you can book their chauffeur-driven Luxury Car service.
Shuttle buses and coach transfers in Orlando
Shuttle bus services are one of the best ways to get around Orlando and its attractions. Many hotels outside the parks offer free or value-for-money shuttles to the big attractions and to and from Orlando International Airport, so it's worth checking and comparing the hotel websites before booking.
Disney's Magical Express coach service no longer operates, but the new Mears Connect service fills the gap. Coaches run from Orlando International Airport to all of the big parks, including the Walt Disney World Resort, Universal Resort, SeaWorld, Legoland, and an exclusive Mears Shuttle runs to Busch Gardens Tampa Bay. Mears also offer an economical shuttle service between the area's hotels and the top attractions.
The Sunshine Flyer is Disney's most recent addition to its rolling stock, running between Orlando Airport and the Disney World Resorts. Each coach is wrapped in a classic steam locomotive design and the staff are dressed as 1920s railway workers, entertaining the big kids and the little ones alike.
The I-RIDE Trolley
If you're staying in one of the resorts along International Drive, the I-RIDE Trolley is a fun, affordable way to get around. With 78 stops and trolleys arriving at each stop every 20 minutes, it gives you convenient access to the vast range of shops and eateries along Orlando's most famous street. Park stops include SeaWorld and Icon Park, famous for its giant Ferris wheel, and you can connect via bus to the other big theme parks in the region. The I-RIDE is wheelchair accessible, and you can buy unlimited ride passes online if you plan to use it regularly. You can buy tickets onboard with cash, but make sure you have the exact money as the drivers don't give change.
Lynx buses
If you want to get around like a local, Orlando's bus operator, Lynx, is a great option for exploring downtown Orlando, the acclaimed city of Winter Park or other areas beyond the parks. All Lynx buses are wheelchair accessible.
You can travel to Walt Disney World, Universal Studios and other theme parks using the Lynx bus, but drop-off points may not be as close to the park gates as the dedicated shuttles. Bear this in mind – especially if you have little legs in tow – as there may be an extra walk involved on top of all the walking you'll be doing once you're inside the park.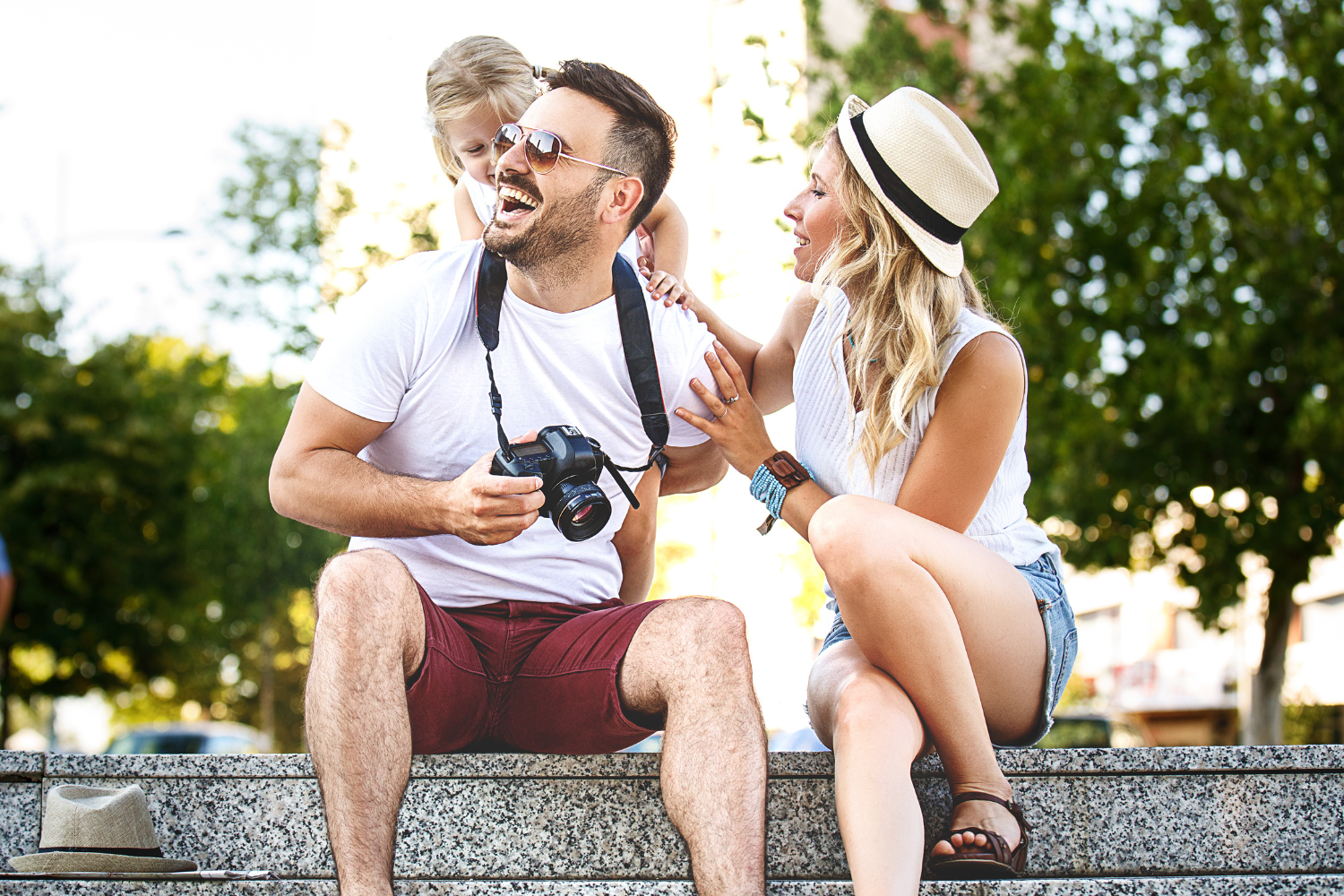 Walking in Orlando
Playgrounds are best enjoyed on foot, and Orlando is one giant playground. Depending on where you stay, you're likely to have plenty of attractions, restaurants and shops on your doorstep. International Drive, or I-Drive as it's known locally, is at the heart of all the action. It's a 5-mile loop of sheer razzle-dazzle, packed with sights, shops, eateries, bars and entertainment. It's perfect for a post-park wander or if you're taking a break from the rides for a day.
As with all major cities, there are some neighbourhoods to avoid. Be aware of your surroundings, stick to Orlando's tourist areas where crime rates are very low and don't walk alone or late at night.
There you have it. It is possible to do a car-free Orlando holiday. And it does have its bonuses – no fuel to pay for, no parking stress, no sat nav giving you odd directions. You can simply sit back and let someone else do the navigating for you.
Ready to book your car-free adventure? Our Travel Specialists are here to help you find your dream holiday.