Florida is an ecologically rich and diverse slice of paradise. It's abundant in enchanting wildlife and sparkling waterways, with lush parks and nature reserves dotted up and down the state. As an ever-popular holiday destination, Florida is deeply committed to the preservation of its environment as well as the education of locals and visitors, who in turn will keep its tourism sustainable and protect the region for future generations to come.
As the global consciousness and importance of ecotourism is growing and becomes more mainstream, more and more eco-friendly attractions are popping up across the Sunshine State, plus lots of opportunities for volunteering while you are here. There has also been an increase in eco-resorts in Florida, but what is an eco-resort, you say? We're glad you asked...
Defining Eco-resorts
An eco-resort is a hotel or resort destination that focuses on preserving its natural surroundings and aiming for a zero-carbon output. For example, this could include a reduction in single-use plastics, increased reliance on renewable energy, more efficient washing methods, and even using environmentally friendly toiletries in the bathrooms. Many hotels and resorts in the state are now signed up to the Florida Green Lodging Program, which enacts key sustainable practices such as those listed above, so guests can be sure they are being as eco-friendly in their holiday choices as they possibly can be.
Miami is one of the most visited cities in Florida, stretching along the Atlantic coast all the way down to the Florida Everglades, it is responsible for a large part of the preservation initiatives taken on by the Sunshine State. In fact, Miami is ranked in the top 50 greenest cities in the US. Many of its newer hotels adopt sustainable practices like using reclaimed wood in their interior decor and are architecturally designed to maximise energy efficiency and reduce different forms of waste.
If you're interested in responsible tourism for your next vacation, then see below our list of top 8 Florida eco-resorts where you can find a few examples of remarkable hotels across the state that participate in helping to preserve and maintain Florida's ecotourism responsibility: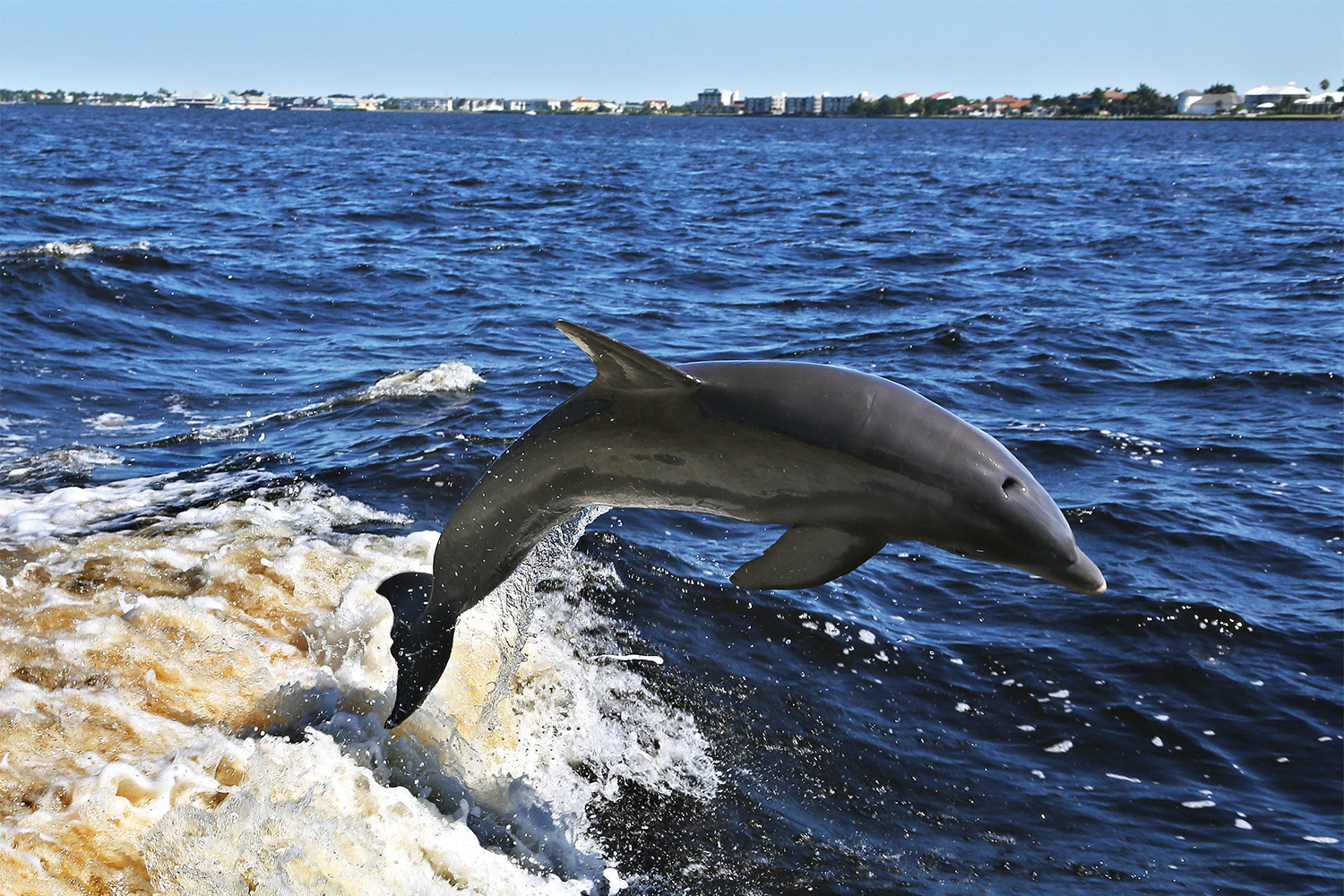 First opening its doors in 1896, this grand hotel is set on the island of Palm Beach and offers one of the most luxurious stays on Florida's east coast – mixing old-glamour elegance with modern facilities. As a stalwart of the local community, Breakers proudly carries out eco-friendly initiatives to help protect its surrounding environment and conserve resources like water and energy, as well as tackling and reducing its waste. This is all while maintaining its impeccably ambitious standards from the exquisite spa to its fine dining options.
Bakers Cay Resort Key Largo, Curio Collection by Hilton
The Florida Keys run parallel to the largest living coral reef in the continental US, so it's no wonder that ecotourism is booming in this vastly protected region. You'll be hard pushed to find a hotel or resort that doesn't encapsulate the wonderful natural surroundings and make them a key focal point for their guests. Bakers Cay Resort in Key Largo is set amid 13 acres of private beachfront where there are mangrove trails, a host of stunning flora and fauna and tropical pools in which to relax and absorb nature at its best. Its two on-site dining experiences, Calusa and Dry Rocks, are both Surfrider Foundation Ocean Friendly restaurants, an organisation whose programme is aimed at tackling plastic pollution by rejecting the use of single-plastic utensils and polystyrene, plus following strict recycling methods, and making sustainable choices.
Westgate River Ranch Resort & Rodeo – Orlando Area
For a true slice of rustic America – and only an hour south of Orlando in Polk County – many head to this fantastic, self-proclaimed 'luxury glamping resort.' Set on a 1700-acre piece of unspoilt Florida wilderness overlooking the Kissimmee River, the Westgate River Ranch Resort & Rodeo fully utilises its natural environment and encourages guests to explore the fresh outdoors, wild west style, with horseback riding, fishing, airboat rides and much more.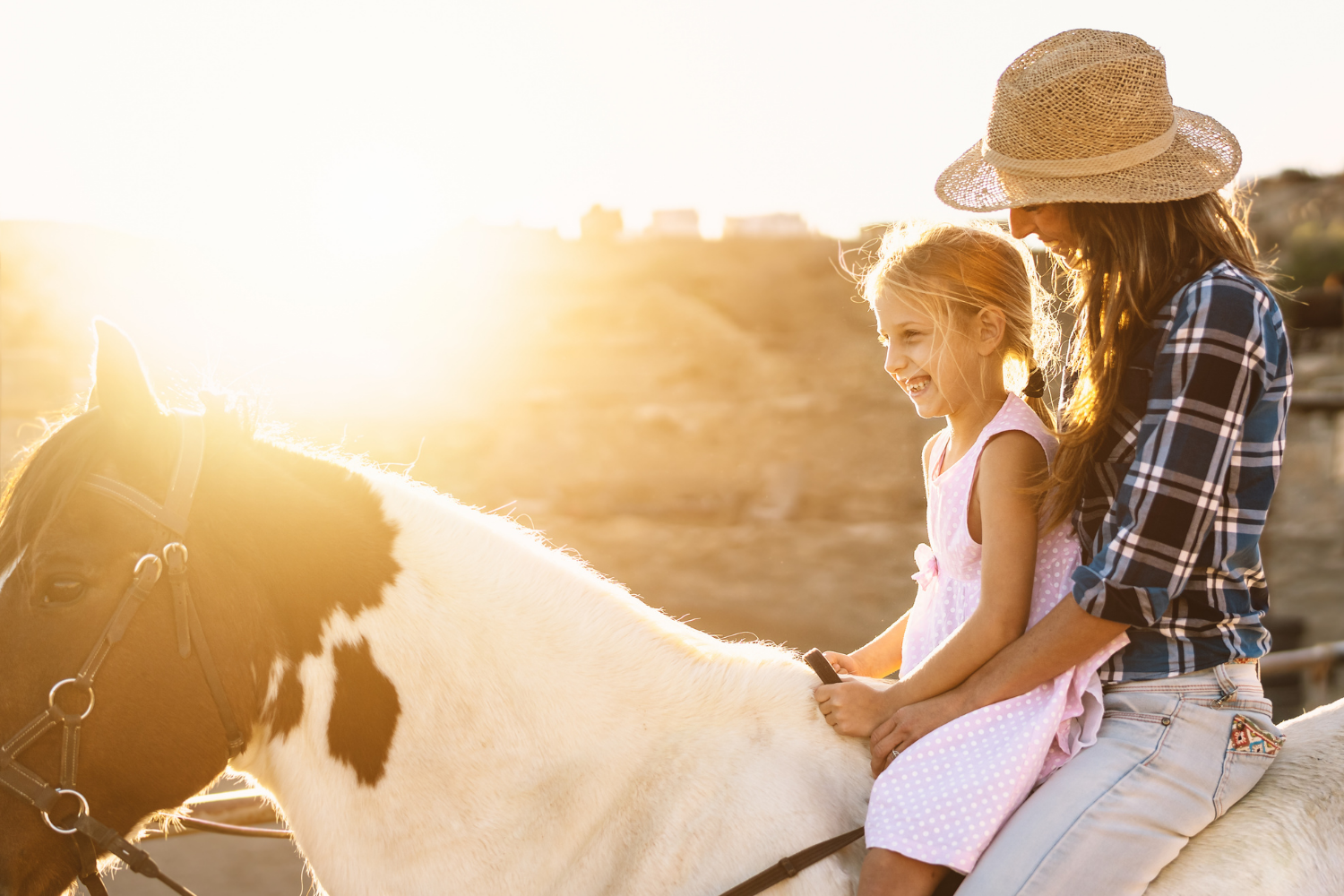 Naples Grande Beach Resort
Enjoying an enviable waterfront setting amid 23 acres of lush landscape, this upscale resort really makes the most of its surroundings with tennis courts and golf courses galore. It is also next to a 200-acre protected mangrove estuary and is passionate about local conservation in the Florida Everglades. The resort boasts a huge scope of eco-friendly practices, which include regular beach clean-ups, a resort-wide laundry recycling program saving up to 6 million gallons of water, biodegradable cutlery and straws, eco tours and activities, and even a fleet of electric trams along the beach... to name a few.
The Palms Hotel & Spa Miami
Proudly committed to sustainability efforts throughout its daily operations, this chic Florida eco resort hotel aims to keep its impact on the environment minimal. It aims to be 100% plastic free, which means aluminium water bottles in rooms and public spaces, eco-friendly takeaway containers at the restaurants and refillable toiletries in bathrooms. Conserving natural recourses also plays a big part of this hotel's mission, with low-flow plumbing, LED lighting and UV windows in the guest rooms.
Island Bay Resort – Tavernier
Located between Key Largo and Islamorada in a beautiful tropical setting, Island Bay Resort offers a wide variety of laid-back activities and because almost all the Florida Keys area is protected, there is much to do in the way of eco adventures. From the resort, guests can go on self-guided or enlist the help of an eco-guide for kayaking and paddleboarding in local state parks, harbours and mangroves. There are also many walking trails allowing you to trek amid the region's impressive ecosystem with hardwood trees, swamps and forests.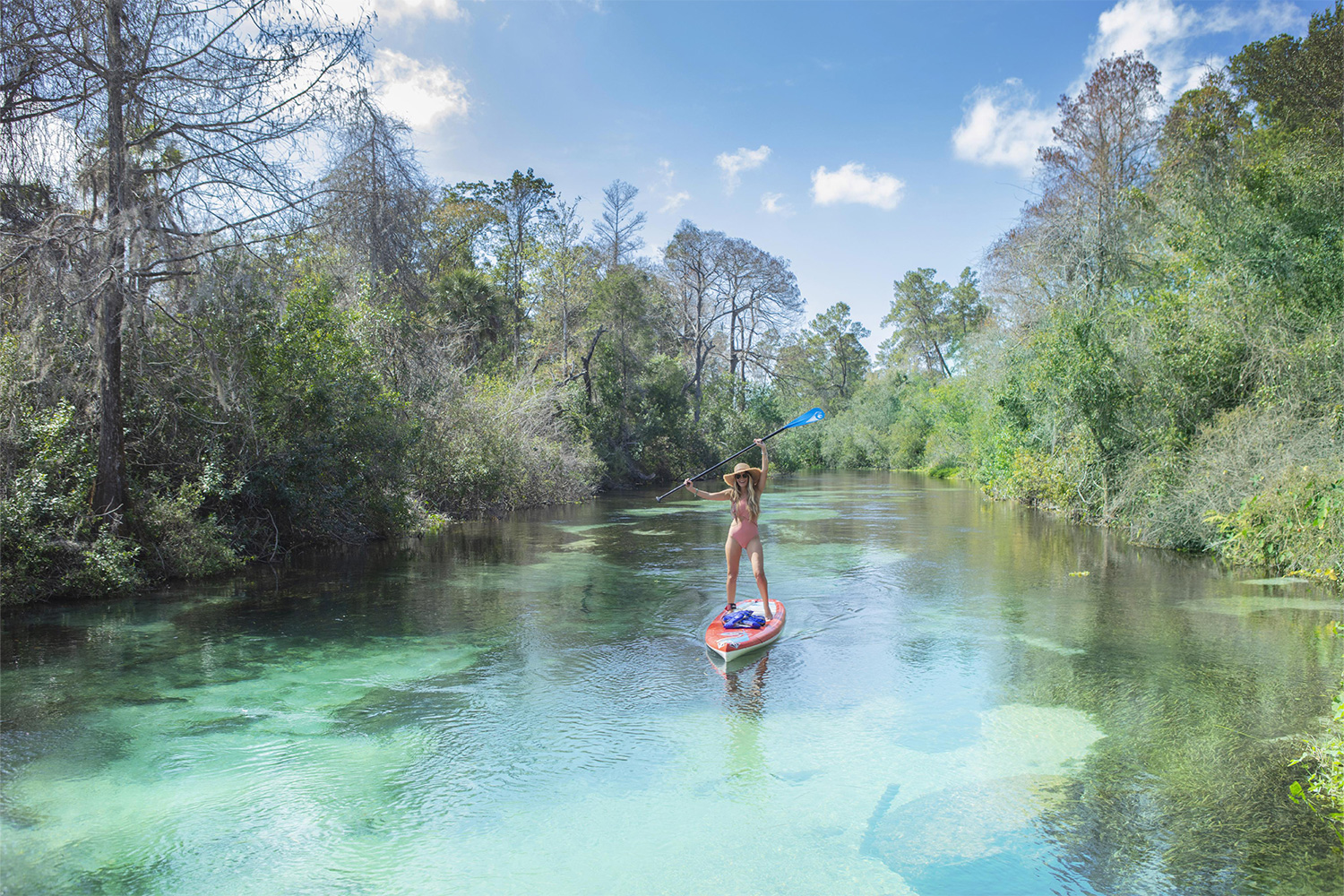 Disney globally has been committed to many energy-saving efforts across its parks and hotels since 2009, with the aim of a zero-waste future. All its Disney-owned and operated Florida hotels are now recognised by the Florida Green Lodging Program, meaning that they are all dedicated to preserving the state's natural resources, for example using widescale recycling initiatives and energy-saving practices. And through the Disney Harvest Program, unused prepared food is collected and redistributed through the Second Harvest Food Bank of Central Florida, feeding up to 1000 local children on a weekly basis.
Eco resorts come in many differing forms, whilst many focus on aspects of conservation of the local flora and fauna, The Natural Place also ensures its environmental action is geared towards the health of its guests during their stay. As a chemical-free hotel, visitors with allergies or specific sensitivities to detergents, scented products or even smoke are catered to and know they can enjoy a restful and comfortable stay. Being just 20 minutes from Fort Lauderdale and two blocks from Boca Raton, The Natural Place is well placed for a refreshing break by the ocean and many eco-friendly activities.
This is just a smattering of the types of eco resorts in Florida that are available, and in an ever-evolving world where holidaymakers are becoming more discerning and environmentally conscious, there will only be more hotels and resorts like this cropping up in the future.
For more information or to book a Florida eco holiday, get in touch with our Travel Specialists today.