Day 13: Alexandria Makes a Splash at Aquatica
This wasn't just any splash-and-dash day at a waterpark – this promised to be an aquatic adventure at the best-voted waterpark in the whole USA. So, did SeaWorld live up to the hype? Find out in my deep-dive guide to Aquatica…

Upon arrival, mum and me were directed to our private cabana for the day, where the super helpful staff never left us wanting - including quickly assigning us wristbands for ride access. And you too could ceil away your own tropical hideaway. The cabanas are available to hire poolside, on the beachfront or beside the riptide rapids - starting from $59.00 per person.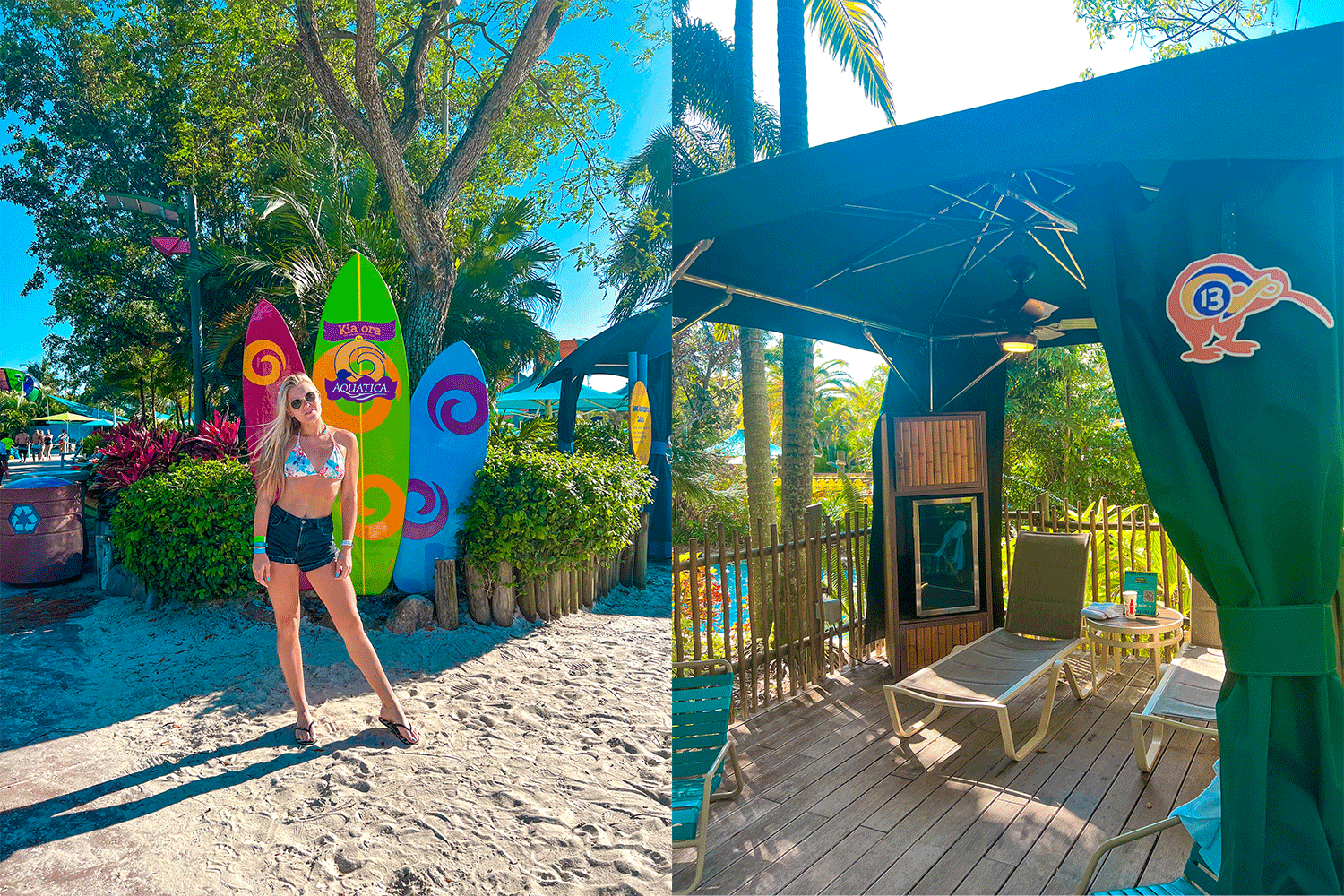 On this spring morning, the weather was also giving us the VIP treatment, with sunshine worth getting wet in. First, we beat the queues for the Walhalla Wave, which sent us soaring through a maze of tubes and up zero-gravity walls before emerging into daylight like it was all a wild dream.

Next, we headed to the brand-new Ray Rush, a raft ride that gives the best theme park rides a run for their money with more twists and turns than a Disney movie – including a thrilling climax that sends you side-to-side up the wings of Manta-shaped walls.

With the busiest rides ticked off early, we settled in for some family competition at the Riptide Race. Starting side-by-side in lanes atop a 68-foot tower, I dashed towards the finishing line in full view of mum sliding towards defeat - until I intentionally got caught in an awkward turn and humbly let her win. After only opening weeks ago - and despite my loss - I'm sure Riptide Race will be a firm family favourite for years to come.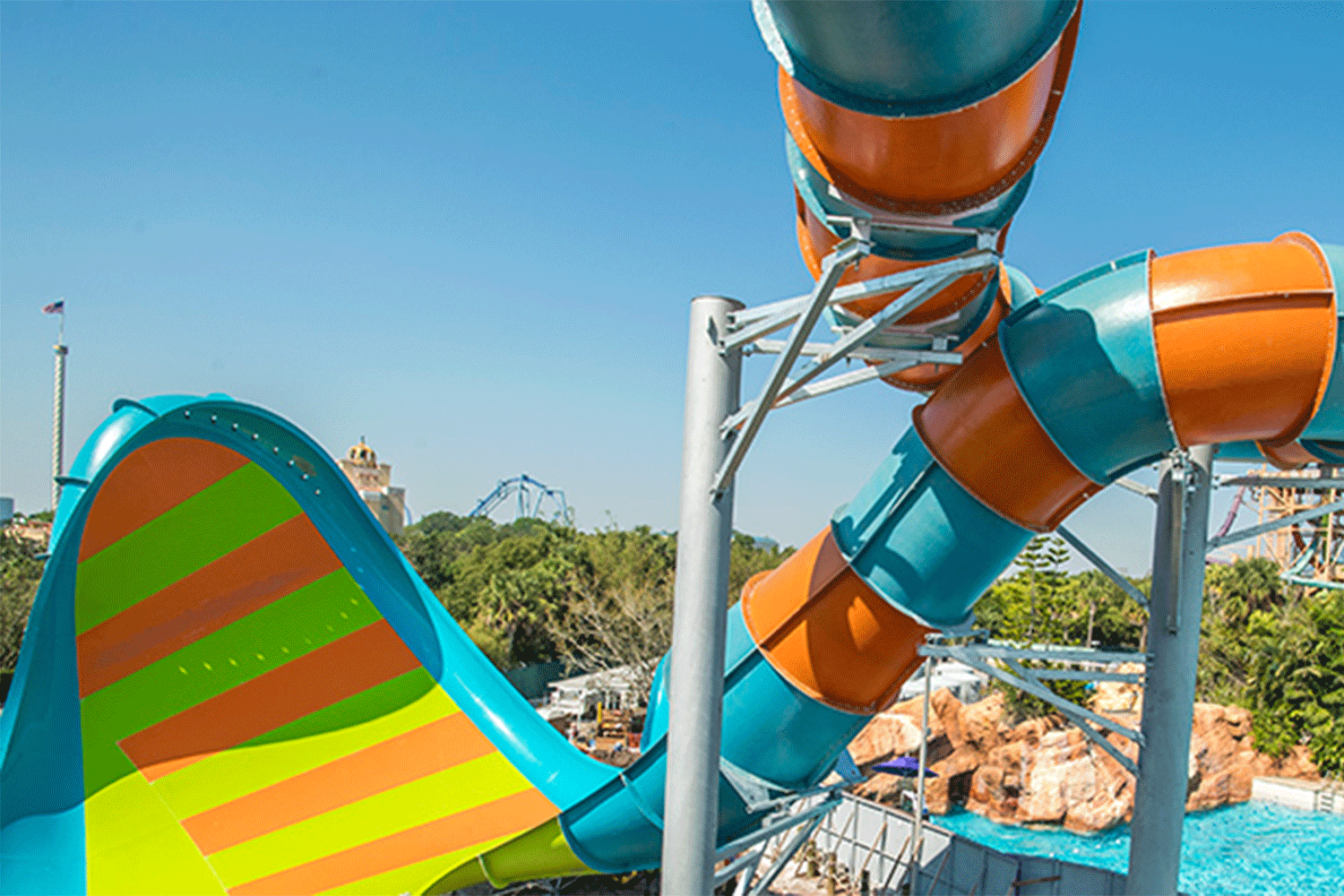 There were in fact a few other rides that were closed, but Aquatica had so many other options that we barely even noticed on the day. And with our appetites sufficiently worked up, we took advantage of our All-Day Dining Package – which I highly recommend. For only $49.99 each, every 90 minutes you can get food and drink all day at restaurants. If this sounds a little costly, bear in mind that just one fancy dessert could cost you $25 at a theme park restaurant, so it's easy to make the All-Day Dining worth your while.

We had two meals at Aquatica, starting at Papa's Cantina, where their signature boneless barbecue wings hit the spot. Conveniently located next to Motu's Beach Bar, it's only a quick walk on white sands away from cocktails, wines and draft beers to wash your food down with. Later on, we explored the Mango Market, which was perfect for a quick bite and sip between rides, offering everything from sandwiches to salads, to sweet treats or even a Starbucks coffee. But the best part? When you have a private cabana, you can simply use the mobile app to have your food and beverages delivered.

All-in-all, Aquatica takes you on a tide of exhilarating rides, relaxing hideaways and refreshing restaurants that rival Universal's Volcano Bay for the best waterpark in Orlando, if not the world!
Today's Top Tips
✅ If you're looking for a quieter restaurant, the Mango Market at the back of the park is a much quieter than others
✅ Try to do Walhalla Wave and Ray Rush rides first. Their queues can get quite busy
✅ There's a tranquil area with sunbeds and seats to the side of loggerhead lane, that's a great alternative to sitting beside the popular wave pool
Today's Memorable Moments
✅ The private cabana area
✅ The Walhalla Wave
✅ Riptide Race
---
---