Day 3 – Happy Snappy: Alexandria Has the Best Day at Gatorland
Gatorland & Personal Shopping Experience – 4/5 stars
So let me tell you why Day 3 of my journey was the best yet…

After visiting Wild Florida on our first day of theme parks, you may have expected me to be over nature experiences already. However, when you're gliding through the air at 350 feet, above a gauntlet of over 100 happy snappy alligators, Gatorland can be nothing less than thrilling! That was our very first activity of the day and let me tell you, ten times stronger than a morning coffee. Thankfully, the knowledgeable and exceptionally friendly staff also made us feel safe. With that being said, they could have waited until after the zipline to tell me alligators have 82 teeth! My cool fact for you is that Gatorland's zip lining experience is also disability-friendly for anyone with mobility issues.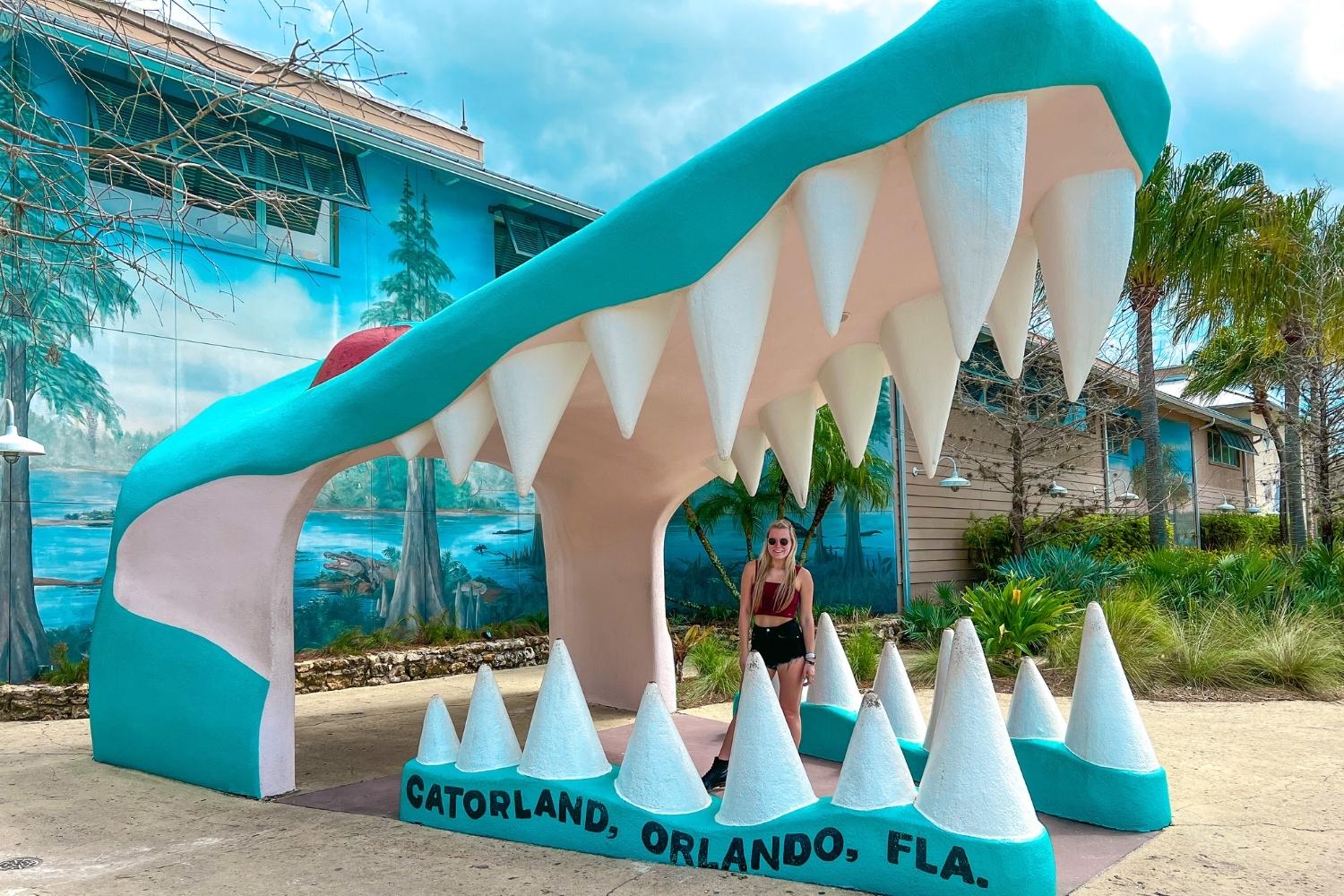 Next up, was the Legends of the Swamp show – where a daredevil trainer got up close and personal with a near 7-foot alligator to demonstrate the creature's amazing survival skills. And I'm happy to say this show delivers educational, funny, and heart-in-mouth moments in equal measure. Afterwards, I got my chance to touch a gator, as a wrangler by my side showed me the right techniques. You will also need your wallet at hand, as these meet-a-gator experiences cost an extra $10. Or if you're feeling extra brave, you can have up-close encounters with snakes or spiders – but I have left them for you!

To round off our day, a Gatorland Express train ride with an expert guide gave us an overview of the park's history – stretching all the way back to 1905. The train itself has been running since 1965, and at the cost of only $2 for unlimited journeys, like Gatorland itself, it's well worth the ride.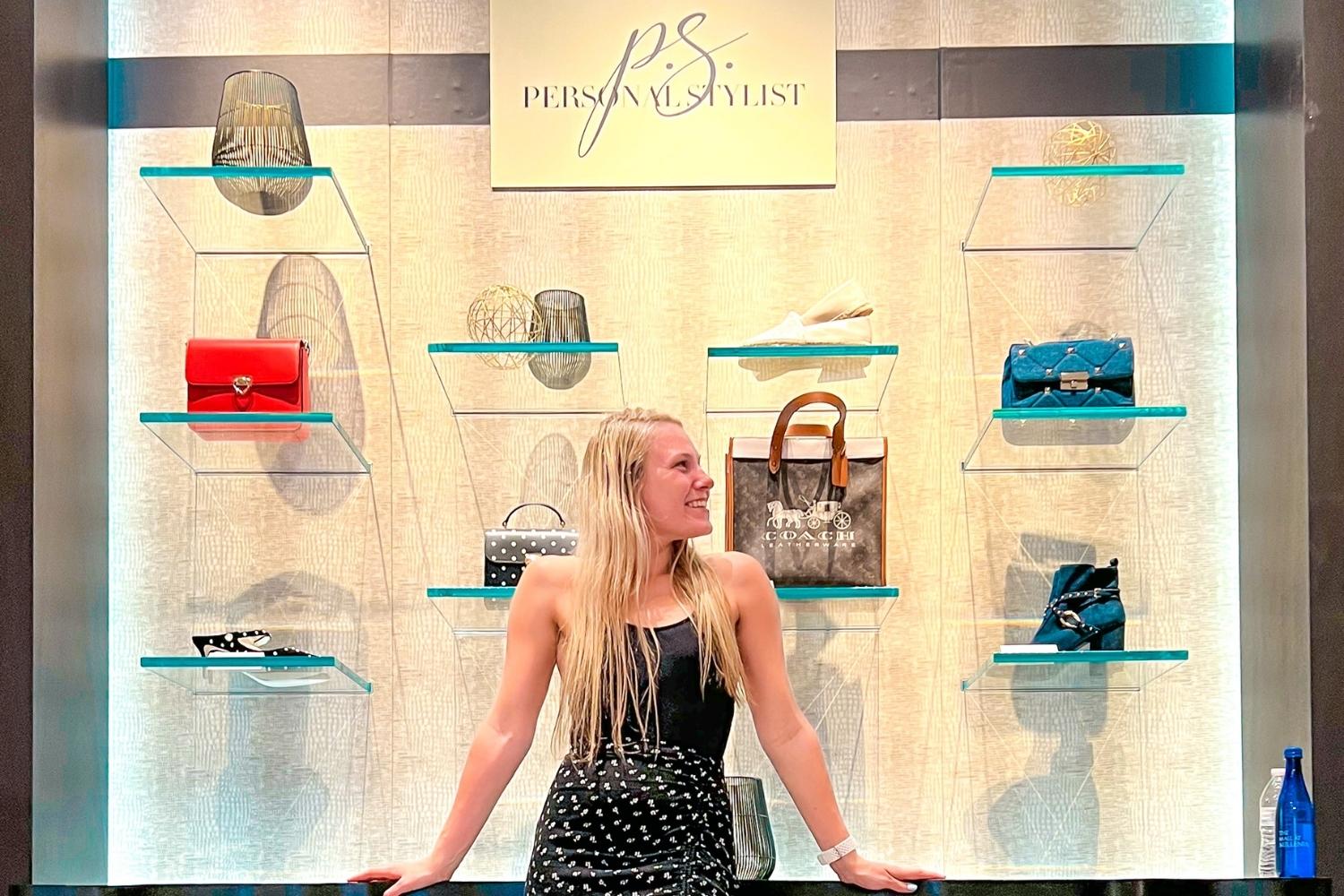 And the excitement didn't stop there…

I got in some early Disney Princess treatment, with a personal shopping experience at the Mall at Millenia. Their motto is "Shop smarter. Not harder." – but they had me at shopping! Across over 150 brands, and for 2 hours, the lovely stylist Chrissy helped me find some timeless pieces. The clothes truly made me feel at my best, as Chrissy looked beyond my appearance, and took the time to get to know me and my tastes. And while this is technically not a theme park review, when you need to unwind from all the roller-coaster action, I'd recommend this personal shopping experience - which at the very least, will make those theme park photos even more memorable!


For more content on my theme park tester journey, don't forget to follow me on social media.
Today's Top Tips
✅ Upgrade to the Wrangler's Pick (includes a train ride, gator chow food, and the meet-a-gator experience)
✅ Go to the breeding marsh with the gator food, as not many people do
✅ Try the gator bites for their novelty
✅ Be prepared to spend a bit of money on photos, but rest assured they are worth it
Today's Memorable Moments
✅ The Gator Gauntlet zipline
✅ The Legends of the Swamp show
✅ Meet a gator experience
---
---