Florida is a foodie's paradise. On the menu, you'll find an abundance of seafood and local farm-fresh produce influenced by the region's Cuban, Caribbean and South American neighbours. What's more, Florida's restaurants and theme parks are excellent at catering to visitors with special needs. And because everyone should have a taste of the Sunshine State, we've put together a list of Florida's very best accessible restaurants for your next holiday…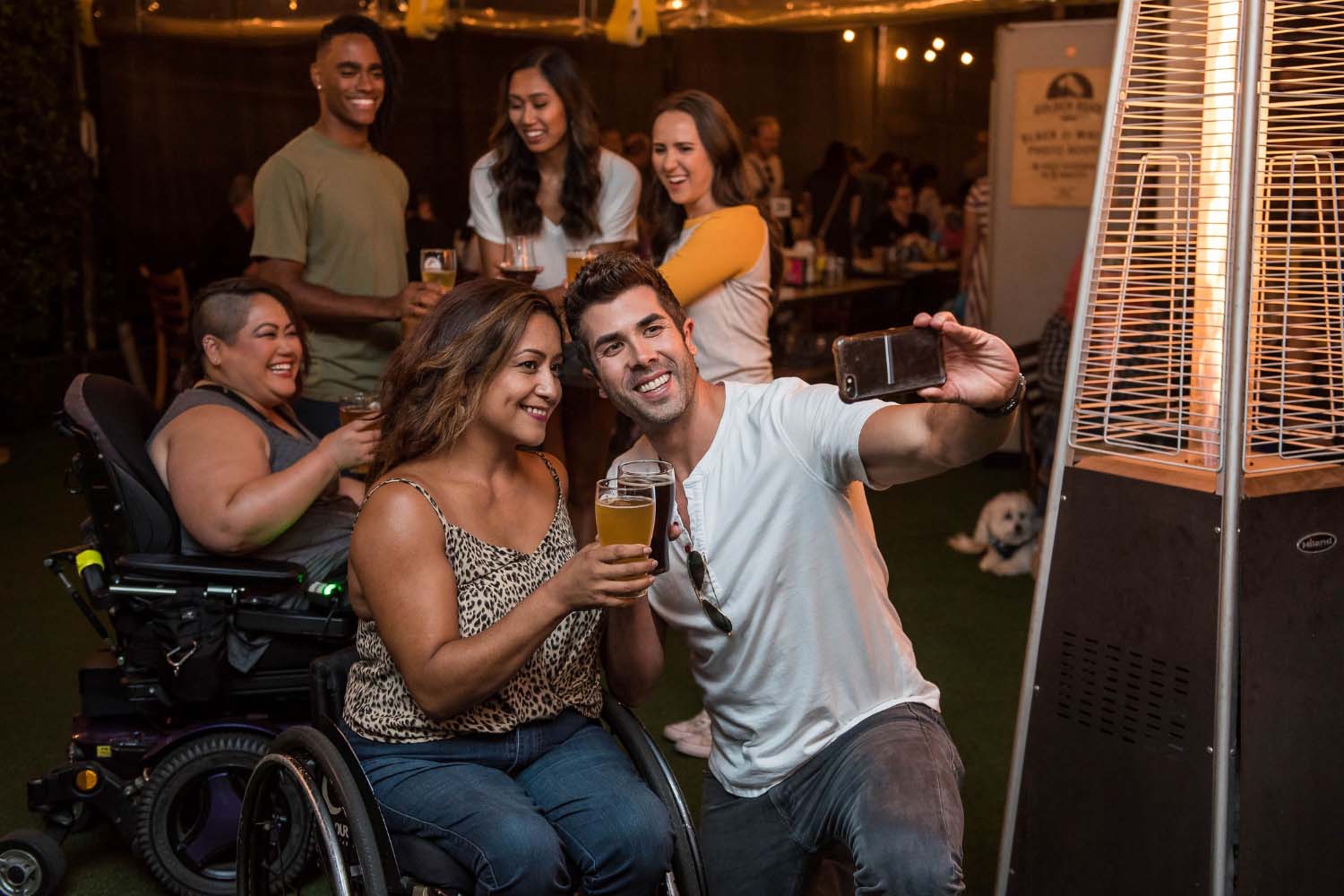 Accessible restaurants in Orlando
Orlando is a city of two halves; the thrills and magic of the theme parks are balanced by tree-lined avenues and the gentler vibe of downtown Orlando. Each area is worth discovering, and both are home to two of Florida's best accessible restaurants.

Café Tu Tu Tango
Find it at 8625 International Drive, Orlando
Café Tu Tu Tango is an Orlando institution. For over 30 years, it has brought Spanish-inspired entertainment, colour and food to International Drive. The style is tapas, but instead of traditional Spanish dishes, you can savour smoked Thai ribs, Cuban sliders and Tuscan meatballs. All served on small plates, the dishes are perfect for sharing, especially if you're travelling as a family. Plus, there's a separate menu for little ones. For wheelchair users and those with reduced mobility, everything is located at ground level. Here, you'll find tables of varying shapes and sizes to accommodate accessible seating. The bar also sits at a low level, enhancing the sense of space and offering even greater customer choice.

If you want to take a look at their menu beforehand, their website has adjustable settings for blind and vision impaired users, those with ADHD or epilepsy, and users requiring motor or cognitive assistance.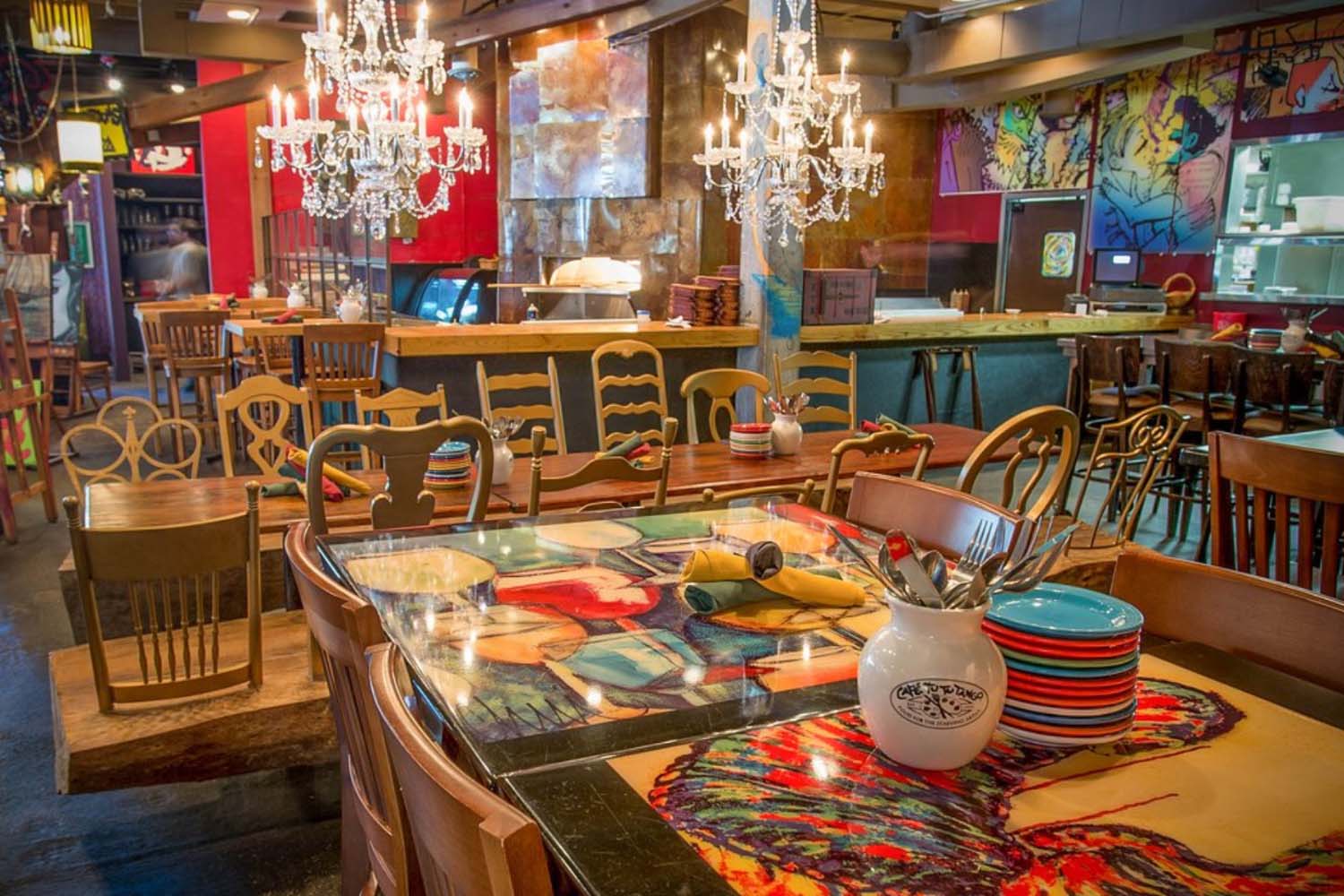 Café Tu Tu Tango

Keke's Breakfast Café
Find it at 7512 Doctor Phillips Boulevard, Suite 100, Orlando
Keke's might be a franchise restaurant, but this is not to be scoffed at – especially once you've tried their breakfast waffles! This wheelchair-friendly restaurant in Orlando has a wide entrance, wide aisles and accessible seating. All the tables are the standard café-level height, and the bathroom facilities offer ample space for wheelchair users. Breakfast is served from 7 am to 2.30 pm, and lunch is served from 10.30 to 2.30 pm (when they close). Visiting Keke's, you can be sure of two things – you'll receive excellent service, and you'll be coming back for more!

Accessible restaurants in Miami
Beautiful beaches, sizzling nightlife, candy-coloured hotels and party people all contribute to Miami's allure, but it's also gained a reputation for being a great destination for wheelchair users and those with other mobility needs.
Peacock Garden Resto Bar & Grill
Find it at 2889 McFarlane Rd, Miami
Located in the charmingly named Coconut Grove, just two miles from the Vizcaya Museum and Gardens, Peacock Garden was awarded a Tripadvisor Travellers' Choice Award in 2021, and for good reason. The setting is stunning, and even if you sit inside, you'll feel like you're in the midst of a leafy garden. With an easy-access entrance way and lots of space to negotiate tables, it's a very wheelchair-friendly experience. Don't miss out on the jumbo shrimp or the Commodore's fish sandwich – absolutely sensational!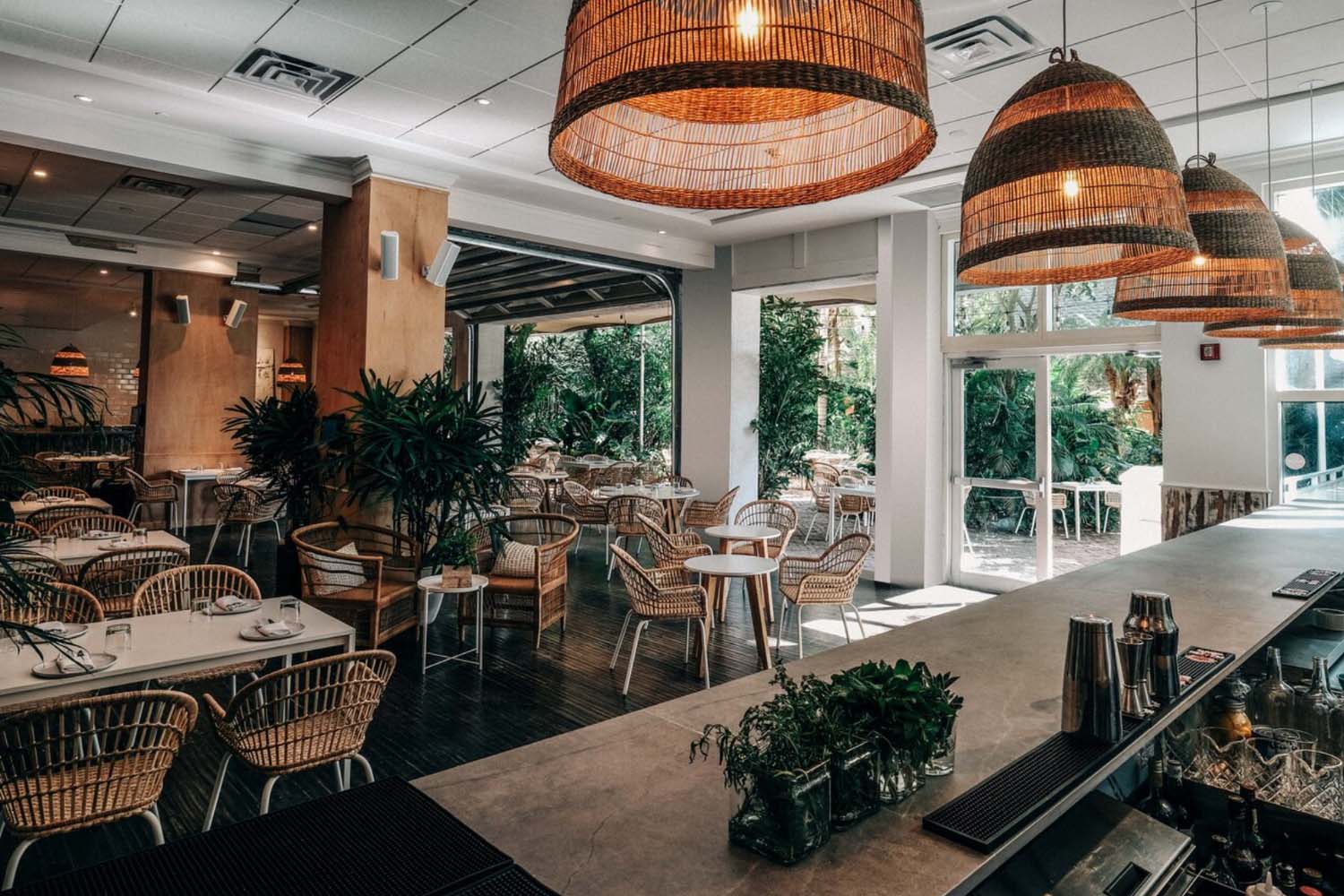 Peacock Garden Resto Bar & Grill
Accessible restaurants in the Florida Keys
For breath-taking scenery and a more relaxed pace of life, the Florida Keys offer a very different kind of magic to that of the theme parks. The hotels, restaurants and amenities on this string of islands, flung far into the ocean, are more accessible than you might have imagined.

Sunset Grille & Raw Bar, Marathon
Find it at 7 Knights Key Blvd Mm 47, Marathon
Sunset Grille is all about seafood and – you guessed it – sunsets. With the most spectacular views of the Seven Mile Bridge, it's one of the best places in the Florida Keys to watch the sun go down. This wheelchair-accessible restaurant features a ramp at one entrance and ample space inside with easy-to-navigate tables.
The Buzzard's Roost, Key Largo
Find it at 21 Garden Cove Drive, Key Largo
Located on the waterfront, this place offers a relaxed dining experience and boasts a 2021 Travellers' Choice Award from Tripadvisor. It's famous for its seafood, live music, views of the cove, and the tiki bar. While it's not huge, it does have three seating areas – including outside – with café-height tables and plenty of room to manoeuvre. You'll also find dedicated disabled parking right next to the front entrance.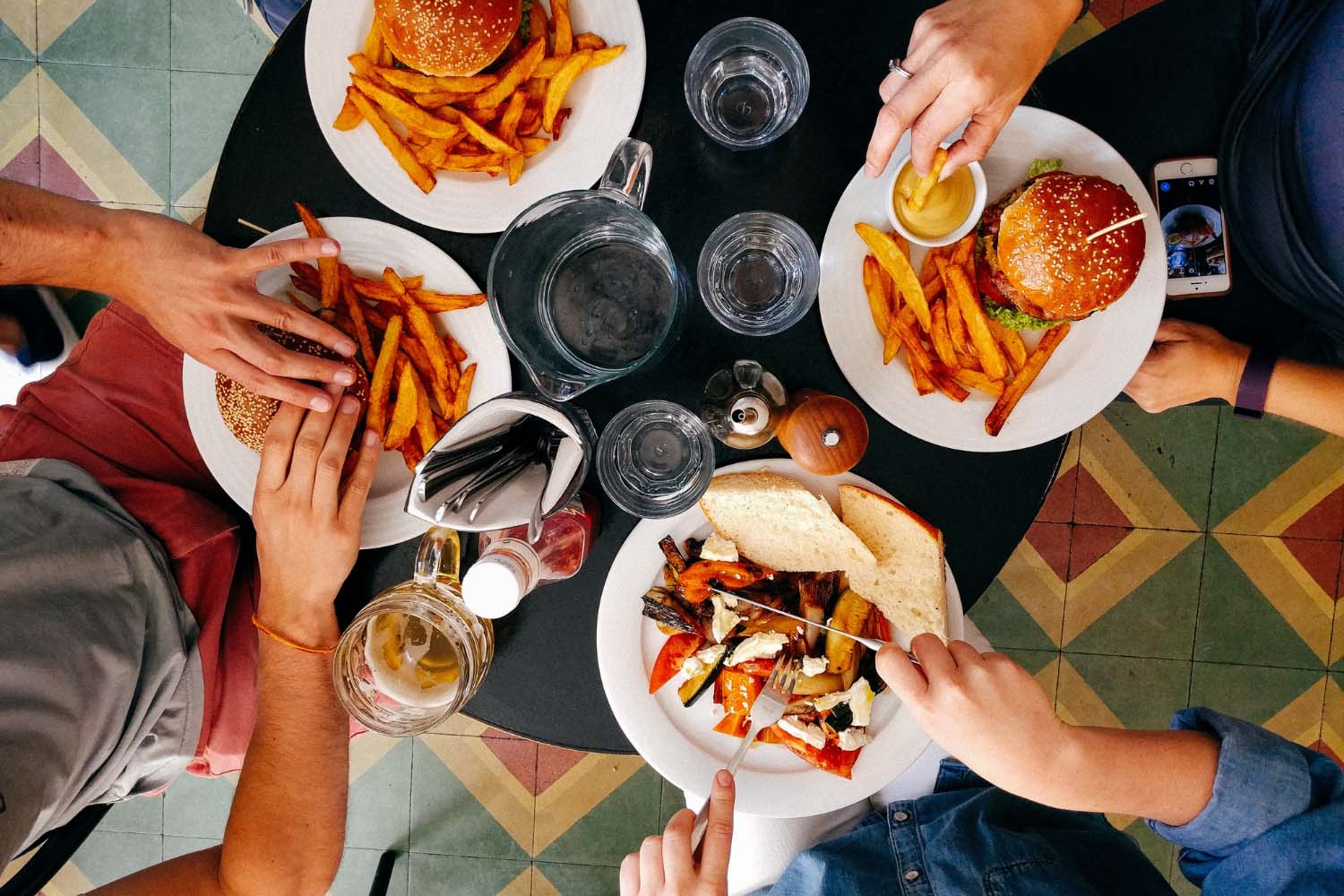 Accessible restaurants in Walt Disney World Resort
Cape May Café
Find it at 1 180 Seven Seas Drive Epcot Resort Area, Disney's Beach Club Resort, Orlando
All of the restaurants at Walt Disney World Resort are ADA compliant, and visitors with accessibility needs are well-catered for. One of the best resorts to stay in for accessibility is the Beach Club Resort, thanks to its wheelchair access within the rooms and common areas. It also provides visual aids and hearing facilities. The Cape May Café, located within the resort itself, offers ample space between tables and booths. Kids can enjoy the Mickey and Minnie waffles at the famous breakfast buffet, and the surf and turf menu makes it a favourite dinner spot for all the family. Pre-pandemic, Disney characters would entertain guests, and we're pleased to say they will be returning from October 2022.


Accessible restaurants at Universal Studios
Mythos Restaurant
Find it at 6000 Universal Blvd, Universal's Islands of Adventure, Orlando
For an other-worldly dining experience, head to the mystical grotto interior of the Mythos Restaurant. With spectacular views over the Great Inland Sea, it's frequently named one of the best restaurants in the Universal Resort for table service, menu choice and most immersive experience. Like all restaurants within the resort, it's accessible to wheelchairs and ADA compliant. The aisles are wide, and the seating areas allow for good accessibility.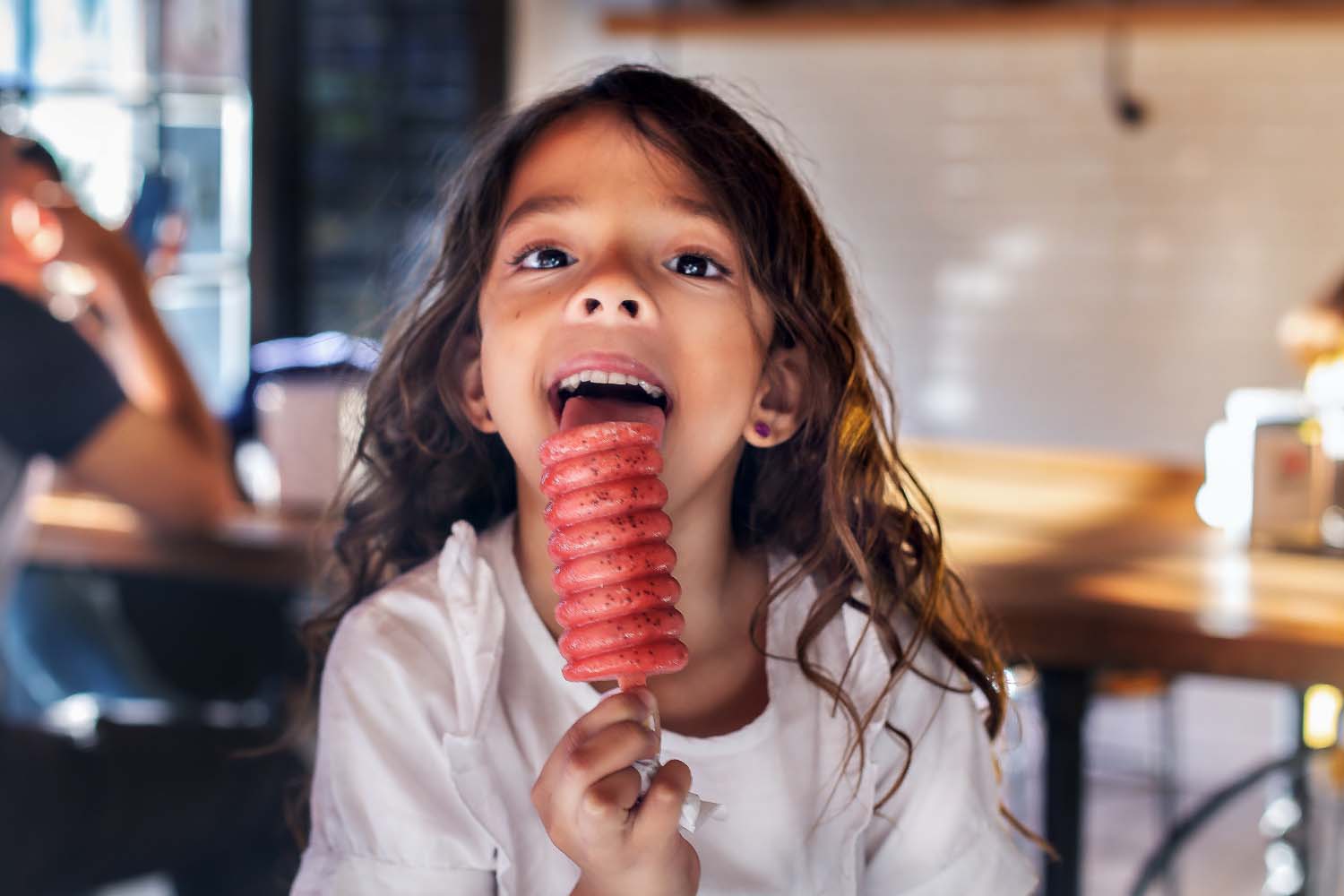 Accessible restaurants in SeaWorld
Lakeside Grill Restaurant
Find it at 7007 Sea Harbor Dr, Orlando
SeaWorld's Sesame Street Land is an Autism Certified Center, and visitors needing some quiet time can utilise one of the dedicated rooms inside the Child Care Facility. Just across the water, close to the entrance of Oyster's Secret, is the Lakeside Grill Restaurant with serene waterfront views and a giant aquarium. Head to the counter, order your choice of grilled delights and sides and then take a seat at the large selection of café-height tables. You'll find seating inside and out with lots of space between tables for easy access. The bathroom facilities are wheelchair accessible, and companion or family assist restrooms are also provided.

Whatever your needs, it's best to plan ahead. If you are looking for an accessible holiday in Florida, get in touch with our Travel Specialists, who would be happy to help you plan your dream trip.