We're dedicating July to adventure; think captivating experiences, enticing cities and most importantly, a bucket load of fun. Many of us gaze at photos of the US in utter wanderlust, with such vast landscapes and iconic destinations, there's a huge variety of adventures to be had. From roller coasters and theme parks to natural wildlife parks and everything in between - there's a holiday for any type of explorer in Central Florida. Today were shining a light on some of the smaller attractions - beyond the parks - which offer their own unique experiences and arent to be missed for an adventure of a lifetime. So hold on tight and don't look back whilst we have a look at Orlandos playground!
Fun Spot America Theme Parks
Set your sights on the bright lights of Fun Spot America. All the usual fairground rides feature in the parks, however, they each have signature attractions. Make sure to take a ride on the Ferris wheel or try your luck in the arcades.
Find out more about Fun Spot America here.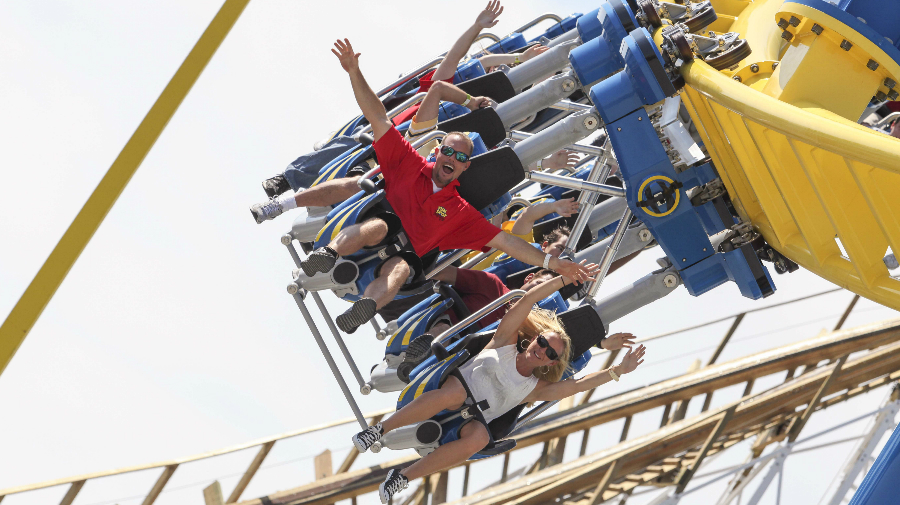 Gatorland
Marvel at the mighty swamp life, see the thrilling live shows and witness huge alligators jump up to five feet in the air at Gatorland! There's even a zipline which stretches across the park, over crocodiles and the bone-chilling Alligator Breeding Marsh.
Find out more about Gatorland here.
ICON Park
Orlando's most exciting entertainment complex ICON Orlando includes world-class attractions and a large range of restaurants, including Outback Steakhouse and Shake Shack. Take a ride on the ICON Orlando 360 Observation Wheel, see ocean life at the SEA LIFE Aquarium or meet you favourite celebs at Madame Tussauds.
Find out more about Icon Orlando here.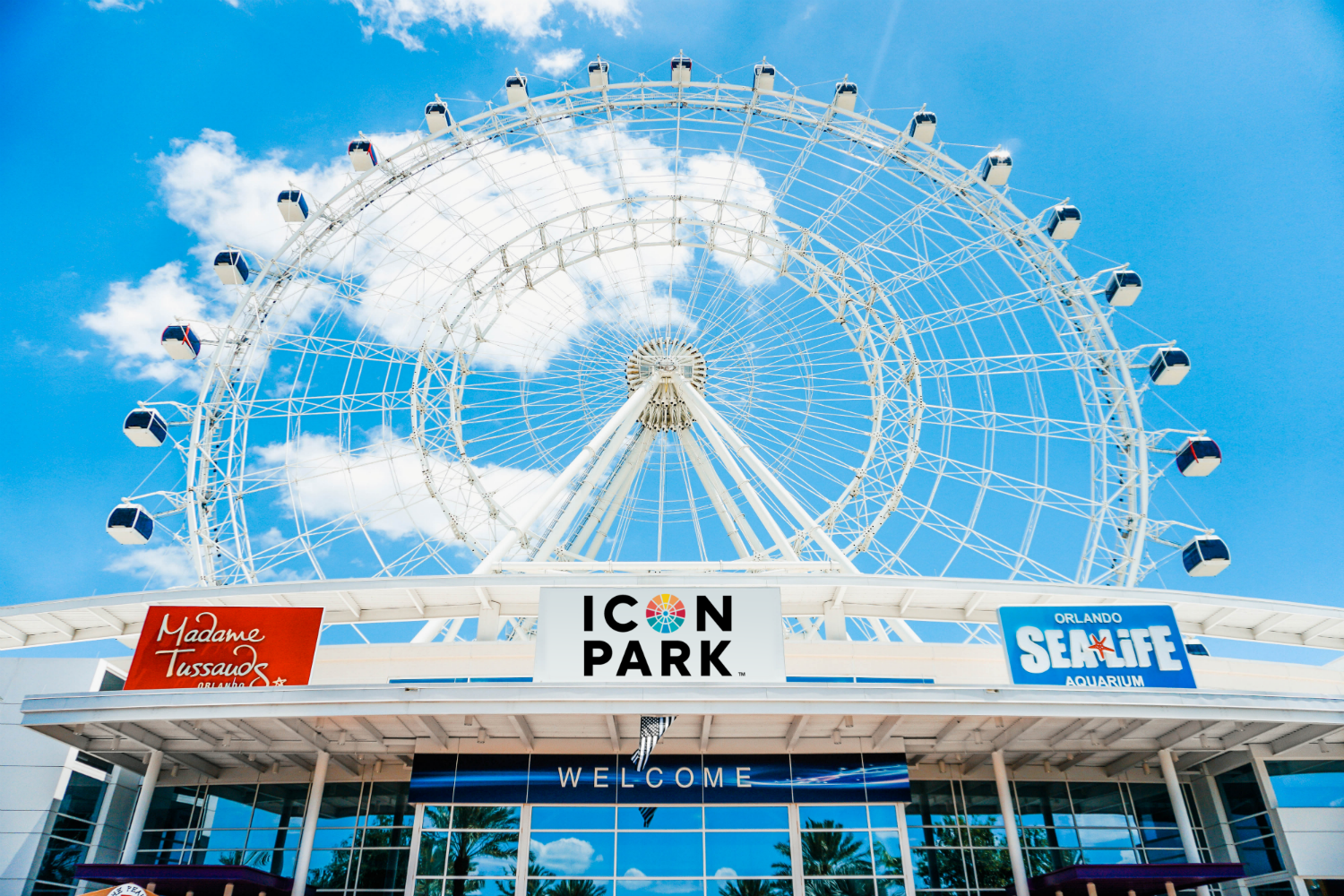 Orlando Magic Basketball
Known throughout the globe, the NBA is the most iconic basketball league. Feel the buzz of a game and see world-famous players compete on the court in a nail-biting match. This infectious sport is the perfect American night out for sports fans and non-sports fans alike.
Kennedy Space Centre
Learn all there is to know about the galaxy at Kennedy Space Centre. Tour the home of NASA and hear about the history of space travel, see large spacecrafts and experience lunch with a veteran astronaut. With so much to experience, KSC needs a whole day dedicated to unearthing this mega attraction.
Find out more about Kennedy Space Centre here.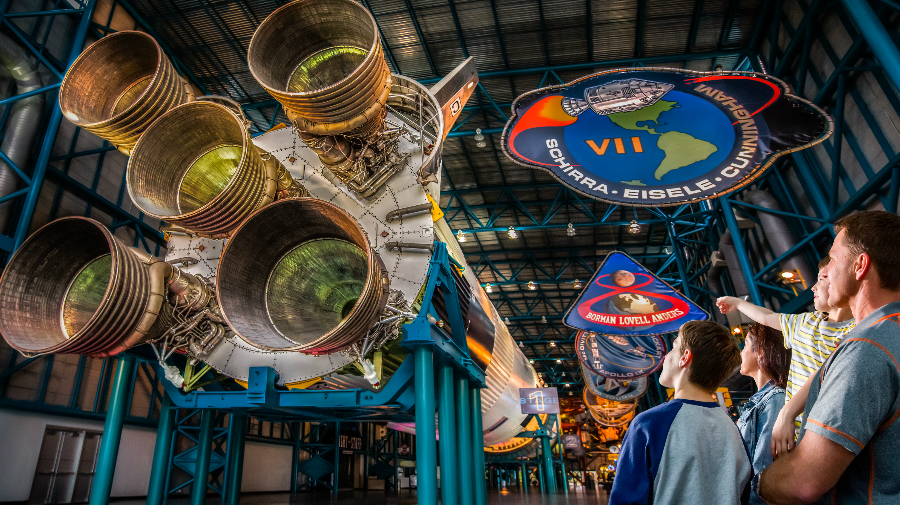 Orlando Balloon Ride
See Orlando's beautiful landscape from the clouds and take a whimsical hot air balloon ride across the Florida skies. Make special memories with this incredible activity and witness breath-taking panoramic views of the attractions below. Schedule your flight for sunrise for a truly romantic experience.
Wonderworks
Take a journey through the topsy-turvy WonderWorks, thought to have landed from the Bermuda Triangle. The building was built upside down with the ceiling under your feet and the flooring above your head. Feel the force of an earthquake, play a giant piano and try the Astronaut Training Challenge.
Find out more about WonderWorks here.
LEGOLAND Florida
Mythical realms, miniature cities and thrilling rides await at LEGOLAND Florida. There are 50 rides, shows and attractions to explore with LEGO sculptures at every corner. What's more, building architects can let their imagination run wild with areas to sculpt and build.
Find out more about LEGOLAND Florida here.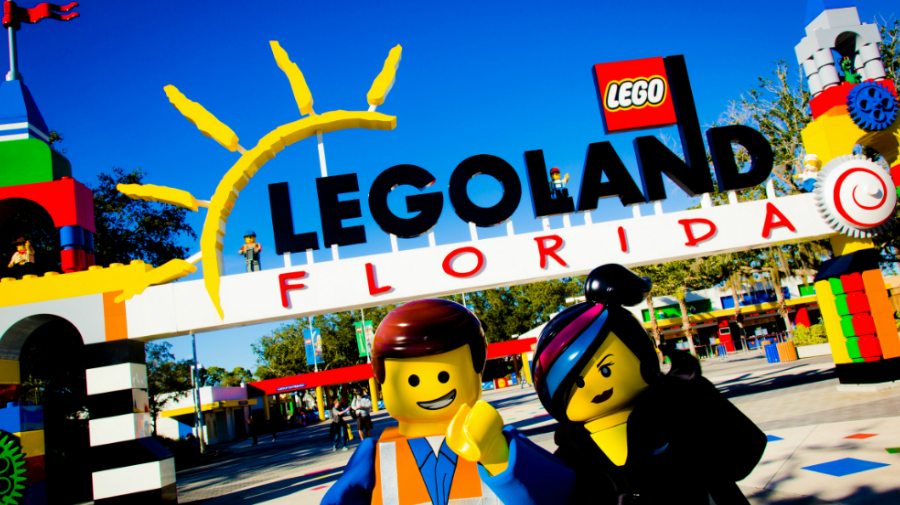 Wild Florida
See animals from every corner of the globe, ride and airboat over the swamp and explore the oldest cattle ranch in in the state on a buggy. Nature lovers and daring explorers will love Wild Florida.
Find out more about Wild Florida here.
Boggy Creek Airboat Adventures
The most enthralling way to experience the natural beauty of the Florida Everglades. Guests travel at speeds of up to 45mph, catching glimpses of exotic birds, turtles and the iconic Florida alligator.
Find out more about Boggy Creek Airboat Adventures here.
Jacksonville Jaguars
One of the most electrifying games in the world, an NFL match will keep you in suspense. Watch the Jacksonville Jaguars compete against rival teams in a real game and soak up the intoxicating atmosphere of the crowd.
Find out more about the Jacksonville Jaguars here.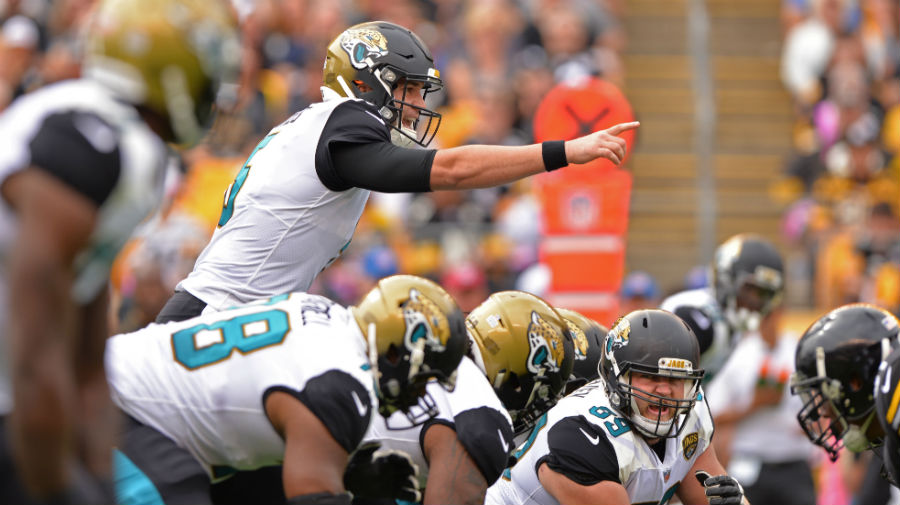 I-drive Nascar Indoor Kart Racing
Get behind the wheel and push the pedal to the metal at the family friendly indoor go-karting track. Drive state of the art karts and drift around 12 turns, 3 hairpin bends, a chicane and "The Senna S".
Find out more about I-drive Nascar Indoor Kart Racing here.
For more inspiration, feel free to browse our
Things To Do section
giving you insight into Orlandos best bits - from beaches and landmarks to shopping and nightlife.